Kim Kardashian gives herself a 'British chav makeover' using sister Kylie's makeup
18 January 2023, 11:41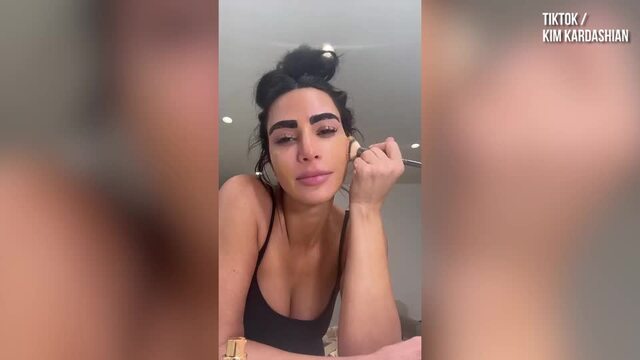 Kim Kardashian fires back at Kylie in jokey social media war with bad makeup done from her line
The reality star amused fans after documenting her makeover on TikTok.
Kim Kardashian unveiled a brand new look in a recent TikTok that documented her turning into a 'British girl'.
The 42-year-old took to the social media platform to document her transformation and hopped on the trend of applying heavy makeup to a song by Blackpool-based grime star Millie B.
In the clip, the mum-of-four stunned fans by wearing thick black brows, foundation lips and a messy bun.
Kendall Jenner trolls Kim Kardashian over 'diaper-like' orange jumpsuit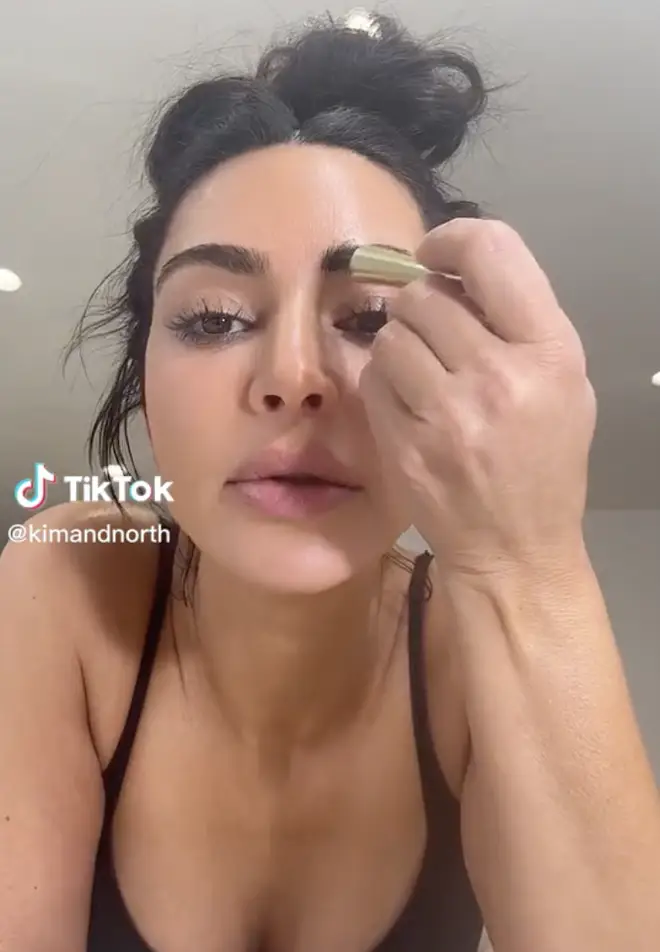 Kim also rocked hot pink blusher and thick fake eyelashes as she mimed along to the song.
She sent fans into hysterics during the makeup transformation as one fan said "I don't think i had kim kardashian doing chav makeup on my 2023 bingo card" over on Twitter.
Kim used her sister Kylie's makeup during the makeover, and it seems that Kylie was bothered by Kim's improper use.
North West transforms into Kanye West in hilarious video with Kim Kardashian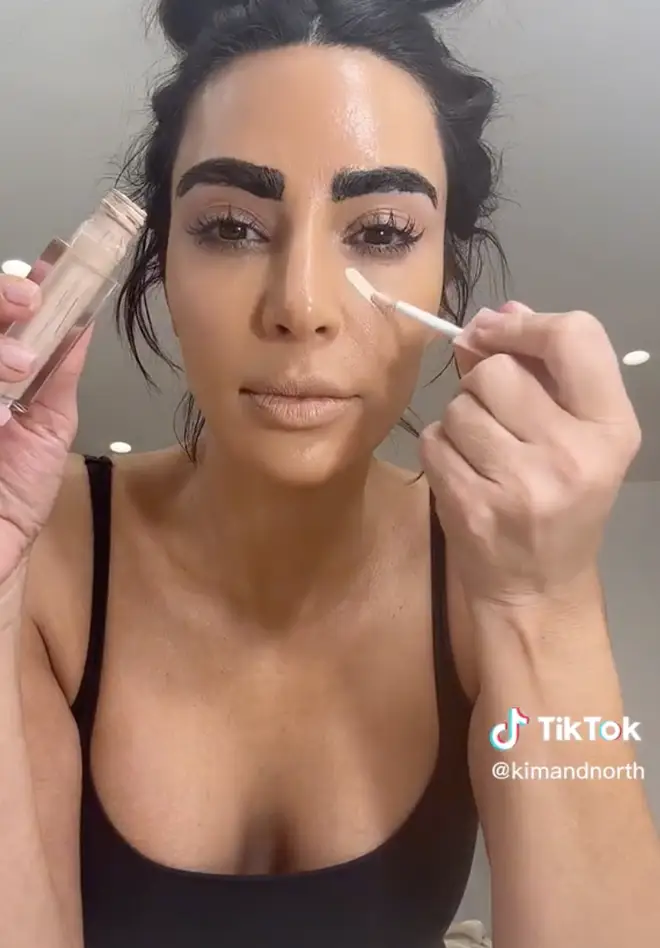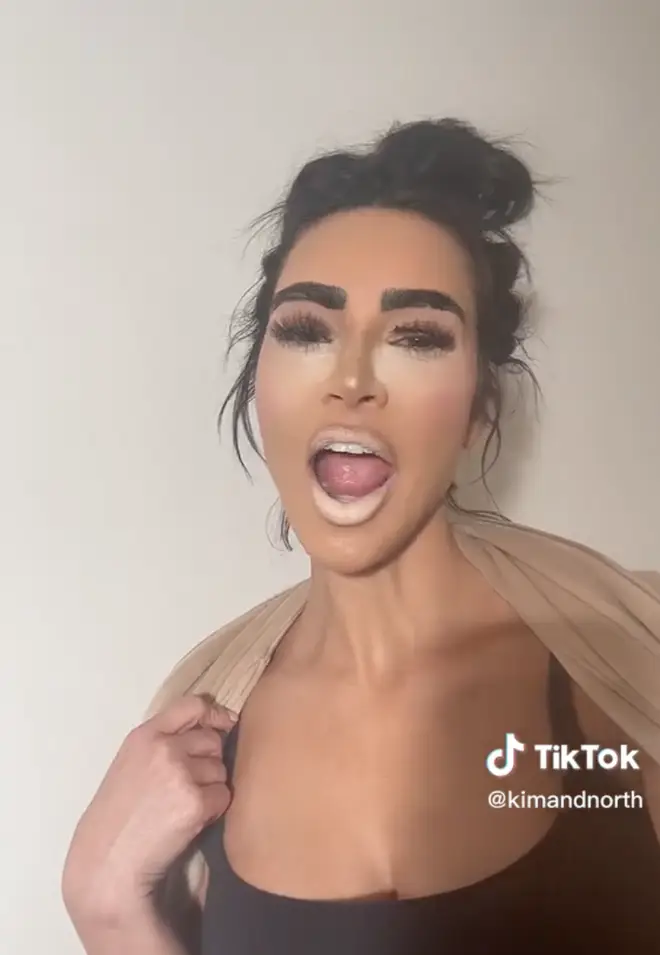 Kylie took a playful swipe at her sister and captioned a sultry selfie with Kim's infamous phrase "don't be f***ing rude", and tagged her cosmetics brand in the picture.
Kim posted the playful video on the TikTok account she shares with daughter North, who just recently transformed into her father Kanye West using just makeup.
We wonder what makeup look Kim and North will try next!