Khloe Kardashian breaks silence on Tristan Thompson reunion rumours
18 May 2023, 12:24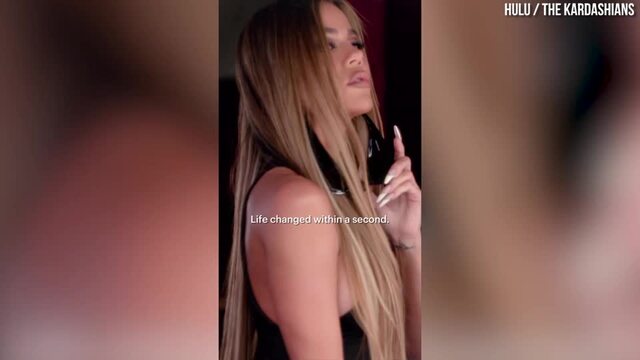 Khloe Kardashian reflects on major changes in new show promo
The reality star has spoken out following rumours she has gotten back together with love rat ex Tristan Thompson.
Khloe Kardashian has hit back at claims she's back with ex Tristan Thompson, and has slammed fans for spreading 'lies'.
The reality star, who shares two children with the NBA player, criticised her fans for constantly speculating whether or not she's back together with him.
The 38-year-old took to Instagram to dispel rumours about her relationship status, and posted a lengthy comment on a fan page to encourage fans to "stop pushing this narrative."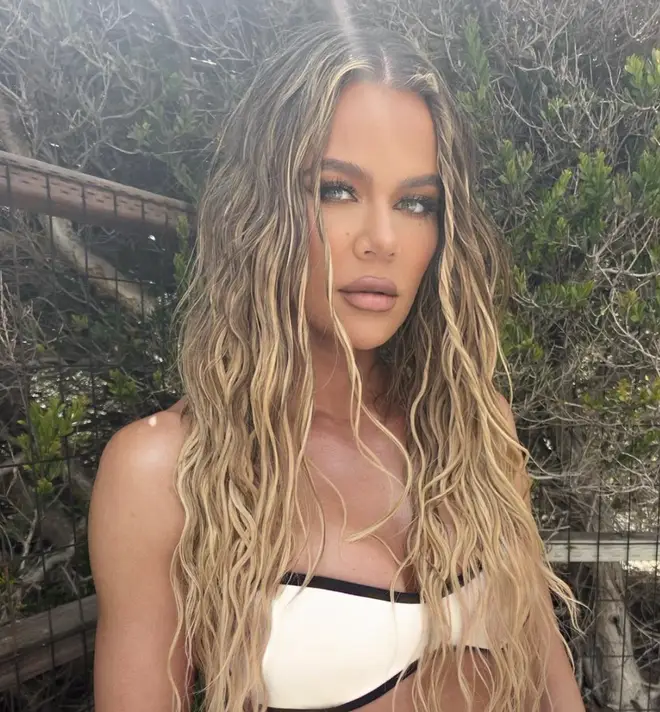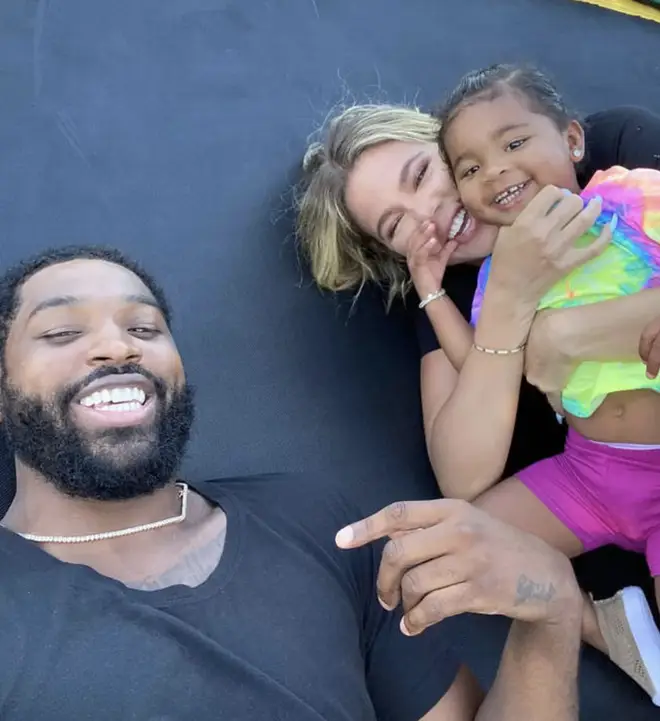 Khloe admitted that the reunion rumours were "tiring", before hitting back that "I suppose You guys will continue the narrative you want regardless of what I say so what's the point."
"It's exhausting but I learned people will only understand to the level of their own perception," Khloe quipped in the comment.
She continued: "Some things are just as simple as they seem. A family member supporting another family member ESPECIALLY during a difficult time in life."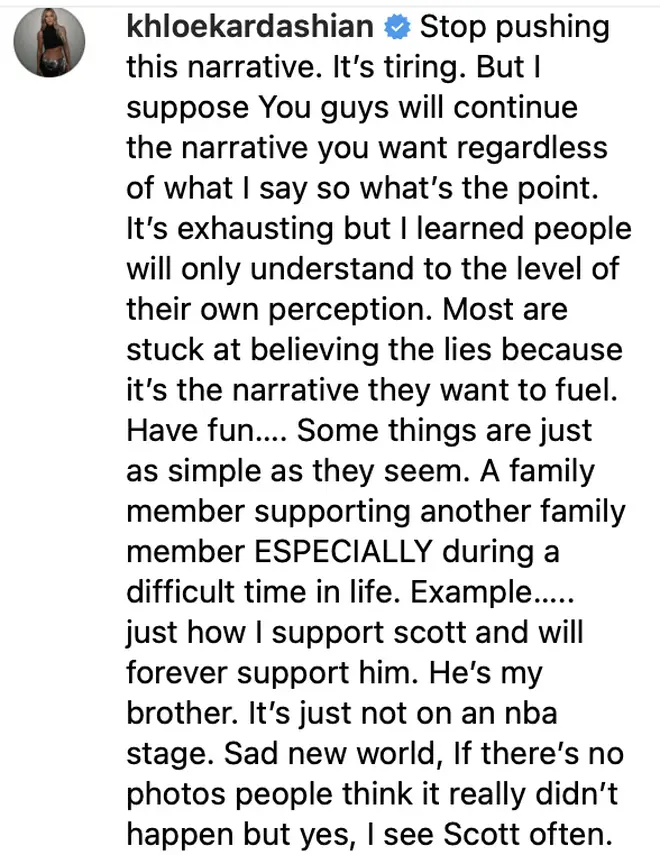 Khloe then went to follow up of an example of Scott Disick, the ex boyfriend of sister Kourtney, who is still close to the Kardashian family.
"If there's no photos people think it really didn't happen but yes, I see Scott often. Some things really are just as they are."
The post Khloe commented on was a screenshot from an Instagram story alleging that Khloe is back with Tristan - and sister Kim attended his recent LA Lakers game to 'soft launch' the news.