Who was George Floyd before his death?
25 May 2021, 17:05 | Updated: 25 May 2021, 17:09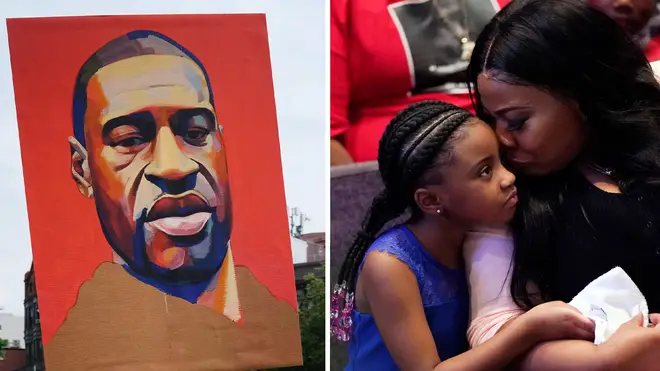 What was George Floyd like? Where did he work? Does he have children? Here's everything we know about Floyd before his death.
George Floyd's life was tragically taken by murder at the hands of convicted police officer Derek Chauvin. His death sparked protests around the world and fuelled the fight for equality and anti-racism.
After the 46-year-old's death from asphyxiation on May 25, 2020, an historic set of events came as he brought the Black Lives Matter Movement to the forefront, on a worldwide scale.
George Floyd will forever be remembered for being a hero, sparking change in the world and leaving behind a legacy.
We are remembering who George Floyd was before his death.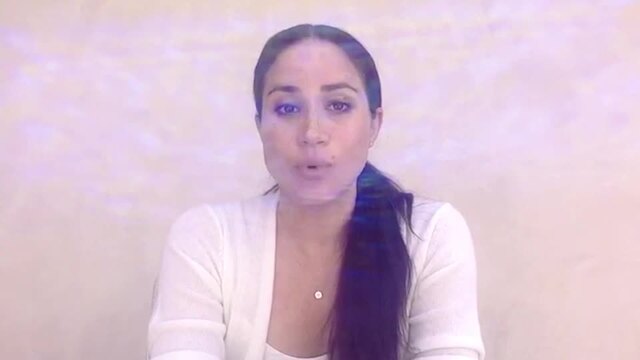 Meghan Markle tells High School 'George Floyd's life mattered'
Who was George Floyd?

George Floyd was a 46-year-old dad who spent most of his life in his hometown of Houston, Texas.

Floyd left Houston to find a job and start a new life in Minneapolis, where he worked as a truck driver and bouncer.

A friend of Floyd, NBA star Stephen Jackson, said that he moved to Minnesota "to be his best self".

Before his death, Floyd worked at Latin American restaurant 'Conga Latin Bistro'

But, due to the coronavirus pandemic warranting stay-at-home orders, Floyd lost his job.

In a Facebook post, Conga customer Jessi Zendejas said that Floyd "loved his hugs from his regulars".

"[He] would be mad if you didn't stop to greet him because he honestly loved seeing everyone and watching everyone have fun." Jessi wrote.

Graffiti artist Akse spray paints a mural of George Floyd in Manchester's northern quarter on June 03, 2020. Picture: Getty

Floyd has received many touching tributes, where people close to him and people who had encountered him, honoured the person he was.

George Floyd was referred to as a "gentle giant" - explaining his 6ft 6in height but easygoing and friendly nature.

"Knowing my brother is to love my brother," Philonise Floyd, George's brother, told CNN.

"He's a gentle giant, he don't hurt anybody" his brother added.

Floyd was an athlete, who enjoyed playing basketball and football during his school days.

Jonathan Veal – one of Floyd's former classmates – told KWTX: "I was just blown away because I had never seen a 12-year-old that tall."

"We never referred to him as George, we would always call him 'Floyd' or 'Big Floyd'" Jonathan told the publication.

George Floyd's brother attends unveiling of memorial portrait in Brooklyn. Picture: Getty

According to an Obituary, Floyd's Yates High School football and basketball teammate revealed that Floyd was a "caring person."

"His personality and his heart for others was equal or greater to his physical stature, and he always had a heart to give back".

George Floyd was apart of DJ Screw's Houston legendary rap group.

He was called 'Big Floyd' as a rapper, and was an extended member of the family, which included Big Moe, Lil' Flip, Big Pokey, and Fat Pat, as well as affiliates Lil' Troy and UGK.

See a track from the group below.

DJ Screw - Big Floyd ft. Chris Ward & AD - Sittin On Top Of The World Freestyle R.I.P. BIG FLOYD

Does George Floyd have children?

George Floyd reportedly has five children, including two daughters who live in Houston, ages six and 22, and an adult son in Bryan, Texas.

In May 2020, six-year-old Gianna Floyd told Good Morning America "that [she] miss[ed] him", describing her father as a fun man who often played with her.

KBTX reported that Floyd's children, Quincy Mason Floyd and Connie Mason attended a Black Lives Matter march on May 31 in Bryan, Texas.

Connie said: "My dad is in peace and we have to be the ones to deal with all this stress."It's going to be tough to get over this day-by-day."

Floyd's ex-partner and Gianna's mother, Roxie Washington, told reporters that he loved his little girl.

George Floyd's niece delivers passionate speech

Did George Floyd have a girlfriend?

George Floyd has a girlfriend called Courtney Ross, who described him as an "angel on earth". She said that her partner "cannot die in vain".

The family of Daunte Wright – who was killed just 10 miles apart from Floyd – revealed that Courtney Ross was once Daunte's teacher.

Ross confirmed to the Washington Post that Wright attended Edison High School, when she was employed as a dean there.

Courtney said they had been together for three years before he was murdered.

According to a Facebook profile appearing to belong to Ross, she has one daughter and works at a coffee shop in Minneapolis.