Black Eyed Peas Address Rumours That Fergie Was Replaced By Nicole Scherzinger
19 October 2018, 12:11 | Updated: 19 October 2018, 14:27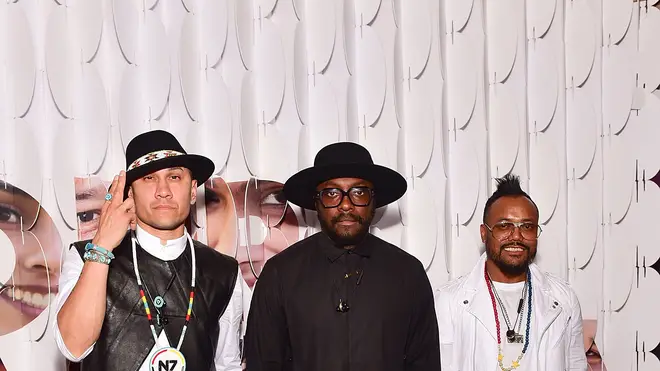 The 'Ring The Alarm' group have addressed claims that the Pussycat Dolls star is now officially part of the Black Eyed Peas.
Black Eyed Peas have addressed ongoing rumours that Fergie has been replaced by Nicole Scherzinger in the band.
The Hip-Hop group, who were on an 8-year musical hiatus, have reunited for their new 'Master Of The Sun' album without Fergie.
The singer, who joined BEP in 2003, features on a number of the band's biggest songs including 'Where Is The Love', 'I Got A Feeling' and 'Pump It'.
However Will.I.Am, Taboo and apl.de.ap, have chosen to recruit former Pussycat Dolls member Nicole Scherzinger to sing vocals on the project, as well as K-pop star CL.
Addressing the rumours that Fergie had been replaced, Black Eyed Peas star Taboo clarified to Metro: "Nicole has been a family member of Black Eyed Peas for many years now and she was actually the first person that we asked to join the band prior to Stacey Ferguson [Fergie].
"Next in line was Fergie," he added, explaining that Nicole was busy with other projects during the early-noughties when the band rose to prominence.
However when he was pressed about the speculation about whether Nicole Scherzinger has replaced Fergie, he said: "Nicole is part of The Black Eyed Peas family just like Fergie is part of The Black Eyed Peas family. Jess Reynoso [singer], is a part of the family.
"We have a lot of singers that are a part of the family.
"Black Eyed Peas is me, Will and apl.de.ap. That is who Black Eyed Peas is. We are the sole members."
Black Eyed Peas are set to release their new album 'Master Of The Sun' album on 20th October.