Fergie Reveals The Real Reason For Stepping Away From The Black Eyed Peas
7 September 2017, 11:57 | Updated: 7 September 2017, 11:58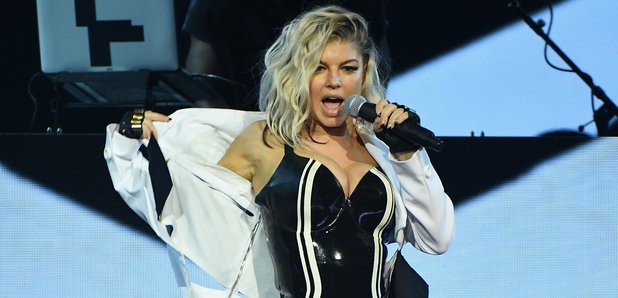 Fergie wants her own platform to "put all her life experiences."
Fergie has revealed that she moved away from The Black Eyed Peas so she could channel all her life experiences through her own solo record.
Fans were surprised when news broke of her potentially leaving the band however the 'MILF$' singer has admitted it would be selfish to pour her heart into an album about her personal life with The Black Eyed Peas.
"I have lived so much and I needed somewhere to put all of my life experiences," she said.
"I don't feel like it is fair to go on a Peas record and be like, 'Let me bust out my journals and make this all about me'.
''I don't know it's too selfish for me, so I just needed to let it all out.''
The 42-year-old singer is currently preparing to release her second studio album 'Double Dutchess' on 22nd September.
But she confirmed that she isn't finished working with The Black Eyed Peas.
"'I've always just been the little sis and part of groups and like that and I got to have a moment with 'The Dutchess' and such and amazing four albums with The Peas and hopefully more," she told SiriusXM.
''I've always been a kind of misfit that didn't really fit in any particular character perfectly, so it's just a mishmash, but when you put it all together it really makes sense if you know.
''So I've got to have a soul album and do whatever I feel is organic and not try to fit in some mould.''