Adele new album '30': release date, tracklist, features, songs, tour & more
4 November 2021, 17:18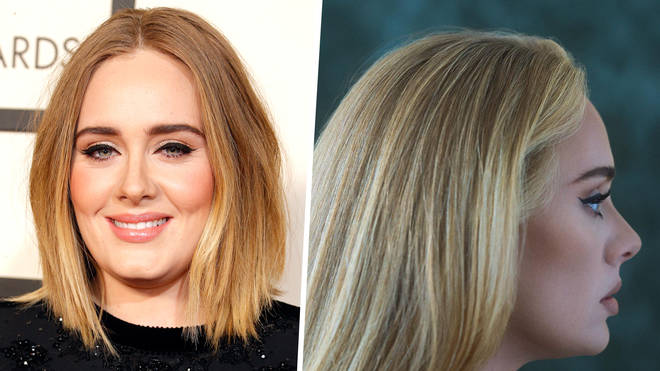 The singer is gearing up to release her highly anticipated album '30'. Here's everything we know about it so far...
Adele is back! The singer will be making a return after a five year status with her new album, titled 30.
The 33-year-old superstar's last album 25 was released in 2015, following her 2011 album 21. Adele released her first ever debut studio album 19 in 2008.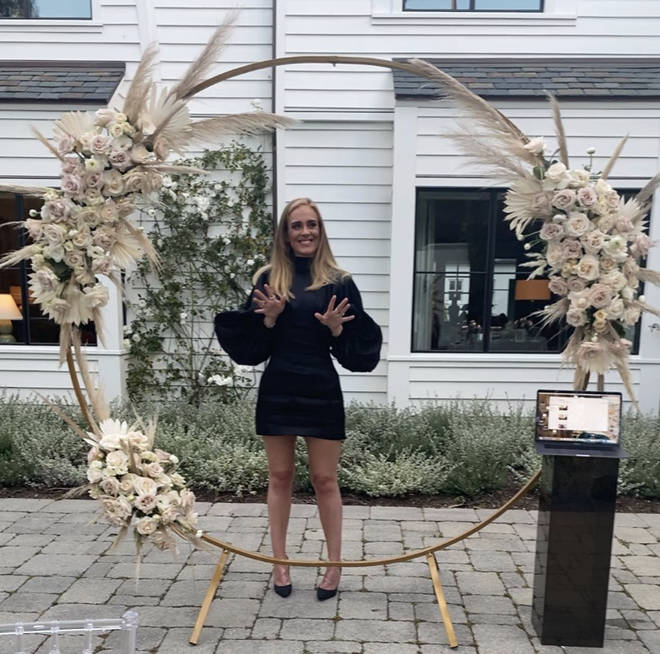 Now, she is one of the biggest international artists, hailing from Tottenham, North London.
Here's everything we know about Adele's upcoming album 30.
When is Adele's new album coming out?

Adele has revealed the cover art of her new album '30' along with a release date.

The star has been teasing the album, leading fans to be excited to hear the new music.

Adele first confirmed the news of a new album at a wedding party in 2020.

In October 2020, Adele made her big comeback and hosted Saturday Night Live in the US.

During her monologue, she revealed that her new album isn't ready yet, leaving fans to think it will not be done before 2021.

She said: "My album's not finished, and I'm also too scared to be both. I'd rather put on some wigs …have a glass of wine or six and just see what happens."

Adele unveils her new album artwork on Instagram.

Picture: Instagram/@adele

On Wednesday (Oct 13) the 'Hello' singer took to Instagram to reveal her album cover and reveal when her album will be dropping.

Posting a photo of her side profile while she stared whimsically into the distance, Adele announced her album release date.

'30 - November 19' the star captioned the photo, letting her fans know when her album will be dropping.

Adele releases a heartfelt statement on Instagram about her upcoming album.

Picture: Instagram/@adele

In the post, Adele reveals she has 'never felt more peaceful' following her divorce from Simon Konecki.  

She also admitted that she spent many nights 'sobbing and consumed with grief' over her marriage which was the inspiration to her album.

In April 2019, Adele confirmed that she and her husband Simon Konecki had broken up.

Adele announced her first single from the album 'Easy On Me' – which is set to drop on Friday 15th October.

Many fans took to social media to express how happy they were that Adele was back on the music scene.

Adele's new album will be dropping on November 19th.

What is the tracklist to Adele's new album?

1. Strangers by Nature
2. Easy on Me
3. My Little Love
4. Cry Your Heart Out
5. Oh My God
6. Can I Get It
7. I Drink Wine
8. All Night Parking (With Erroll Garner) Interlude
9. Woman Like Me
10. Hold On
11. To Be Loved
12. Love Is a Game
Bonus Tracks:
13. Wild Wild West
14. Can't Be Together
15. Easy on Me (With Chris Stapleton)

Who will feature on Adele's album?

Adele has revealed that there will be no features on her upcoming album '30'.

In a recent interview with Vogue, Adele confirmed that she will not have features on the album.

"It's not that I don't want to," she said of her decision not to include any featured artists on her new tracks.

"It's not calculated. It's just never been right for some reason."

When is Adele going on tour?

Adele has announced that she will be headlining two shows at London's Hyde Park in summer 2022.

Her first UK shows since 2017, the performances will follow the release of her hotly-anticipated new album 30, which drops in November 2021.

Adele will perform on Friday 1 July and Saturday 2 July at BST Hyde Park.