Machine Gun Kelly dating history: girlfriends & exes from Halsey to Megan Fox
13 January 2022, 10:57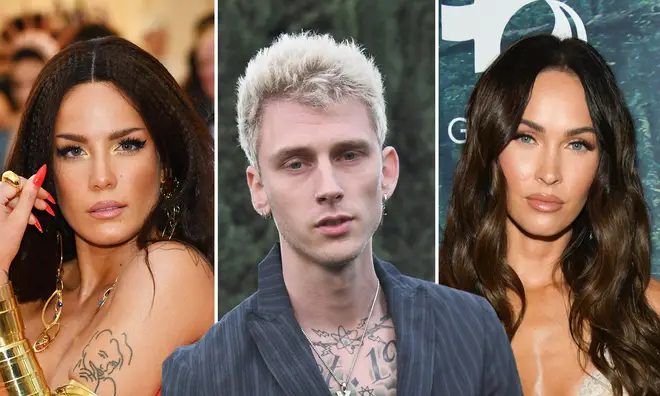 Who is Machine Gun Kelly dating and who are his ex-girlfriends?
Machine Gun Kelly is currently engaged to actress Megan Fox after proposing to her after dating for nearly two years. The couple made the announcement on Instagram last night, revealing that they celebrated by 'drinking each other's blood'.
But despite being in a happy loving relationship with Megan, she isn't the only famous starlet he's dated.
The rapper, whose real name is Richard Colson Baker, has been in a number of high-profile relationships and rumoured flings with with stars including Halsey and Chantel Jeffries.
Check out Machine Gun Kelly's full dating history below.
Megan Fox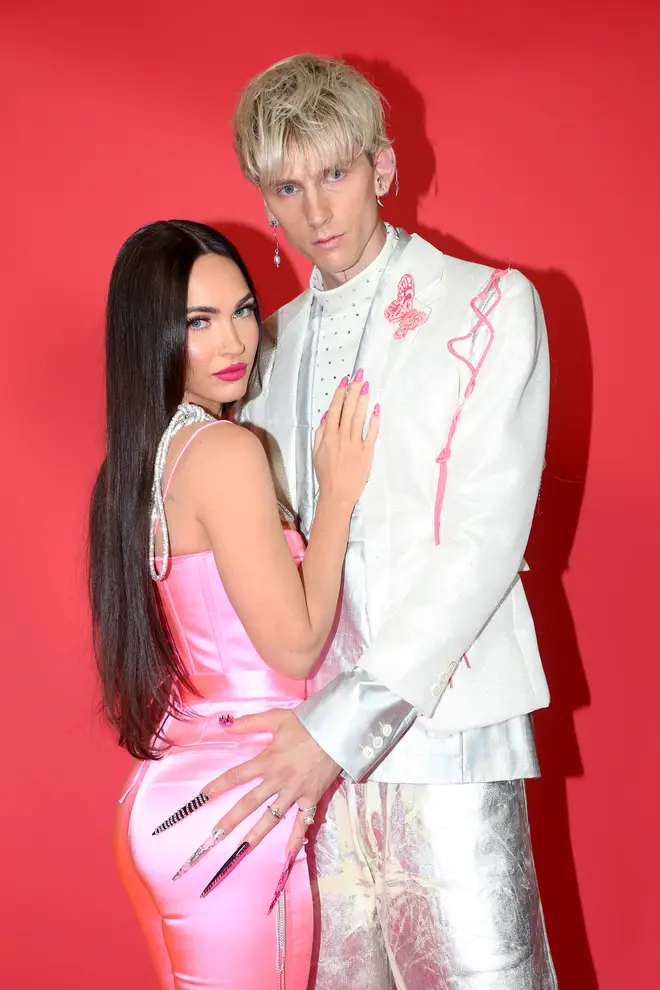 Megan Fox and Machine Gun Kelly are officially engaged after the couple made the announcement on Instagram last night.
Posting a video of the engagement, Megan captioned the moment:
"In July of 2020 we sat under this banyan tree. We asked for magic. We were oblivious to the pain we would face together in such a short, frenetic period of time. Unaware of the work and sacrifices the relationship would require from us but intoxicated off of the love. And the karma".
"Somehow a year and a half later, having walked through hell together, and having laughed more than I ever imagined possible, he asked me to marry him. And just as in every lifetime before this one, and as in every lifetime that will follow it, I said yes".
She ended the caption by revealing: "…and then we drank each other's blood".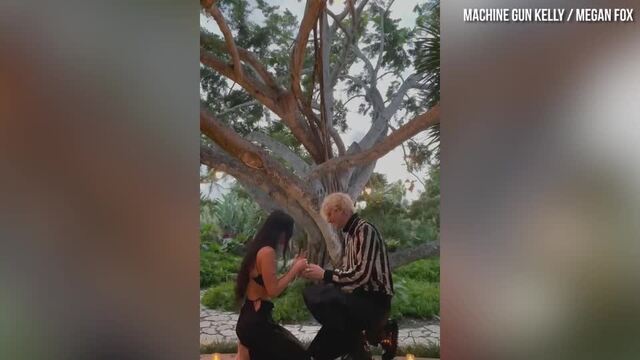 Machine Gun Kelly proposes to Meghan Fox
The engagement ring, which Machine Gun Kelly says he 'designed alongside Stephen Webster' is a combination of her birth stone and his birth stone.
"I designed it with Stephen Webster to be two: the emerald (her birth stone) and the diamond (my birth stone) set on two magnetic bands of thorns that draw together as two halves of the same soul forming the obscure heart that is our love" he captioned the post.
MGK said he had "waited for eternity" for 'Transformers' actress Megan Fox in an Instagram post showing the pair posing in a mirror together.
In the black-and-white image, the loved-up couple stick their tongues out as they hold their arms wrapped around each others waist.
Kelly met Fox on the set of their movie Midnight in the Switchgrass, and were first romantically linked in May 2020 after the pair were spotted together in Los Angeles.
Megan's husband Brian Austin Green later confirmed that he and Fox had separated after 10 years of marriage.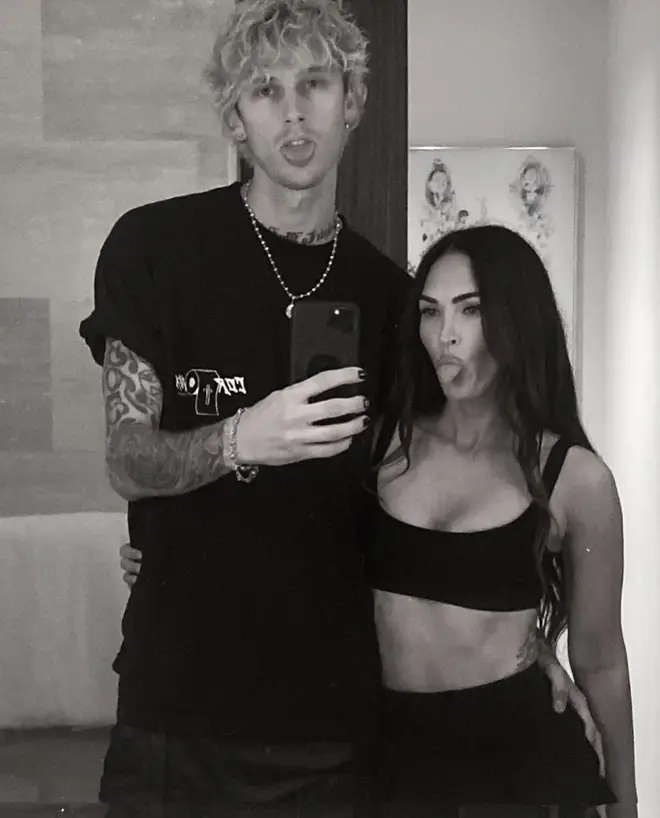 Emma Cannon
MGK and Emma Cannon are often believed to have married but that's never been confirmed or denied.
They have daughter Casie together but otherwise, not much is known about their relationship including when they got together and when they split.
Amber Rose
Perhaps one of his most public relationships, MGK dated Kanye West's ex-girlriend Amber Rose in 2015.
At the time he described their relationship as "completely natural". However, busy work schedules ended their romance just two months later.
Halsey
It's not believed the two musicians had an official romance, but they were linked to one another in March 2017.
Halsey denied they dated, but MGK later admitted they had got close at one point.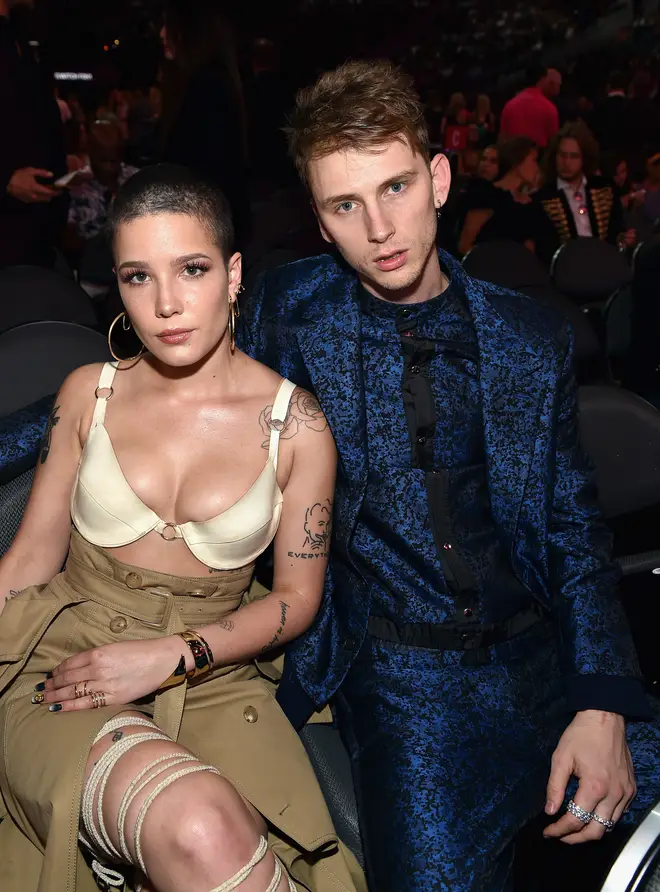 Chantel Jeffries
Again, neither of them confirmed they were dating or not but they attended a few public events together and were often papped out and about. The romance was believed to have been short lived.
Kate Beckinsale
Spotted together in January 2020, the rumour mill went into overdrive that they were an item.
However, Kate, who previously dated his friend Pete Davidson, hit back on Instagram telling everyone to mind their own business.
Sommer Ray
The Bad Things singer did talk about his short romance with Sommer, a fitness model, on Instagram, sharing photos of them together. He also used Twitter to talk about their break up one month later.
MGK tweeted: "She came and picked all her stuff up on my birthday. nice."