Doja Cat new album: title, release date, tracklist, features & more
2 February 2023, 13:09 | Updated: 6 March 2023, 15:52
Doja Cat has confirmed that she is dropping her new album this year!
Doja Cat has been teasing the release of her fourth studio album, and fans are getting very excited.
The 'Woman' songstress dropped her third album 'Planet Her' back in 2021 which was met to critical acclaim by fans.
Doja hasn't released any new music since 2022's track 'Vegas' for the Elvis biopic, and now the songstress has confirmed to Variety that 2023 is the year of her new album.
Doja Cat responds to mental health concerns after shaving her head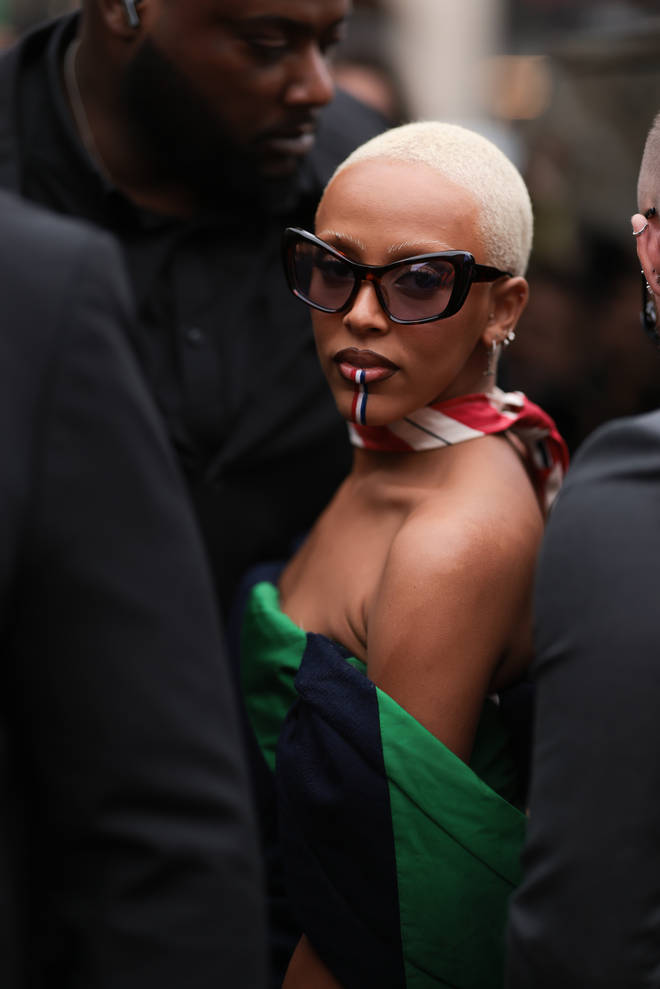 Doja is yet to formally announce her new album, but has already been teasing fans with what sounds she is influenced by as she records and produces the project.
Here's all the info we know so far.
What is Doja's new album called?

The 'Say So' rapper is yet to formally announce the name of the album, following the titles of Amala, Hot Pink and Planet Her.

Fans are starting to speculate on the name of the new project, especially as Doja teased the title 'Planet Her' long before officially announcing it.

It is only a matter of time before Doja releases the name of her new album, and this page will be updated accordingly.

Is Doja Cat quitting music? What has the rapper said about retiring?

Doja is ready to release her fourth album. .

Picture: Instagram @dojacat

What sort of music will it contain?

In May 2022, Doja Cat spoke to Elle magazine that her new album will feature more rapping than singing.

"I've rapped since the beginning, and I really couldn't even sing that well to begin with — I got a lot better," she said.

"I use my voice as a tool to create these worlds, and it's fine if people think that I can't rap."

Doja Cat admits she is no longer enjoying her music career

Doja Cat at New York Fashion Week.

Picture: Getty Images

Doja let slip in a Variety interview in February 2023 that her new album is "going in a more masculine direction" in regards to her sound.

She vows to make rap and R&B more her sound in comparison to previous chart-topping hits such as 'Say So' and 'Woman'.

Is there a tracklist?

So far, there is no sign of a tracklist for her new album.

Judging by the length of her previous three albums, it will likely contain between twelve and fourteen tracks.

Doja Cat has pretty much confirmed that an album is coming in 2023! Picture: Getty

Who is featuring on the album?

Doja Cat hasn't announced any featured artists yet that will be on her fourth album.

To name a few, the rapper has already collaborated with the likes of Megan Thee Stallion, Post Malone, Sza, Ariana Grande and The Weeknd.

The rapper is featured in a song from singer M.I.A's new album, so perhaps she will return the favour and feature in Doja's fourth project.

Doja Cat is teasing her fourth album which is due to be released soon.

Picture: Getty Images

When will it be released?

So far, there is no release date for her fourth album.

Fans are anticipating for the album to be released in 2023, and Variety seems to have confirmed this.

She cofnirmed that a tour may have to wait - "But I do want to make sure that everything I'm doing right now in terms of recording is solidified before I make any decisions. The baby hasn't been born yet."