Doja Cat makes her Met Gala debut as a human-sized cat
2 May 2023, 11:59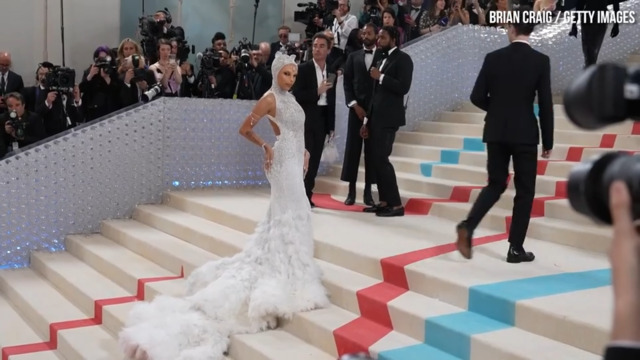 Doja Cat stuns at the Met Gala 2023
Doja Cat turned heads at the 2023 Met Gala dressed as a Cat!
Doja Cat made her Met Gala debut this year dressed as none other than a human-sized cat.
The theme for the 2023 edition of the ball was "Karl Lagerfeld: A Line of Beauty" - and guests were asked to wear outfits in honour of the late designer.
This meant that Lagerfeld's cat Choupette was also honoured at the gala, and Doja paid tribute quite literally.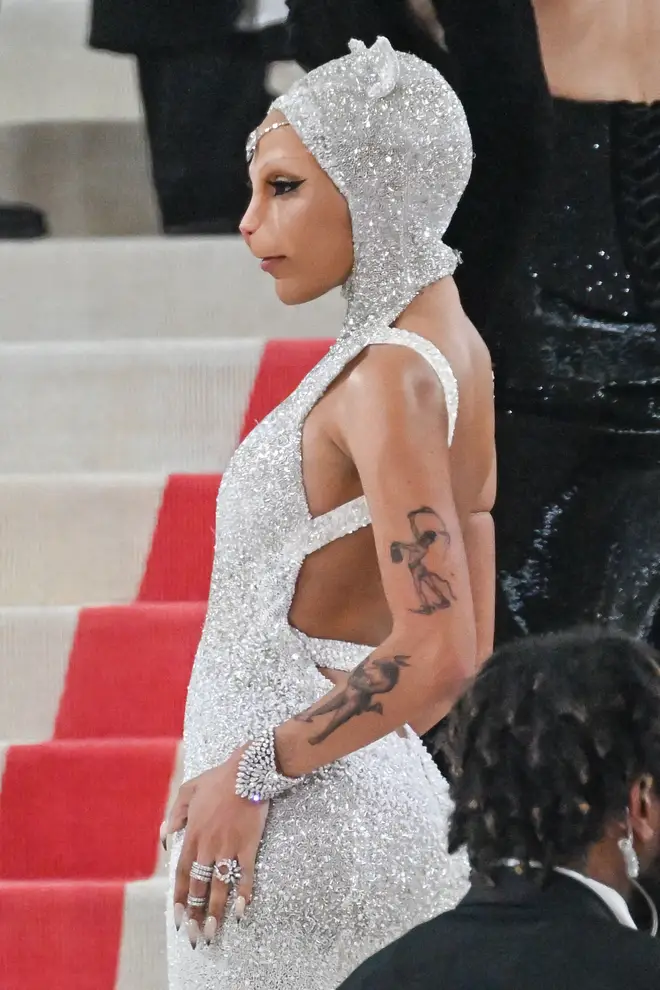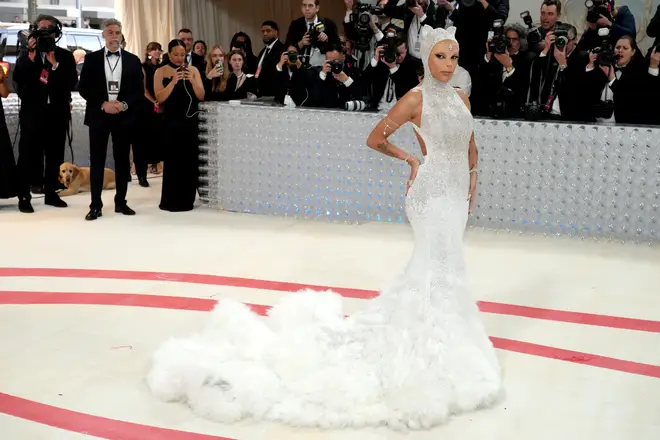 Doja wore a one-piece cat-inspired dress complete with cat ears and prosthetics to yesterdays event.
The singer left her hotel underneath umbrellas to ensure her look was kept secret until she stepped on the red carpet.
Doja's skintight gown was designed by Oscar de la Renta, who also dressed other celebs including Amanda Seyfried and Lily Aldridge.
Doja Cat Meows All Over The Red Carpet | Met Gala 2023 With Emma Chamberlain | Vogue
The silver dress was accompanied with a silver train, with Doja accessorising the outfit with a silver head charm and arm cuffs.
In red carpet interviews, the singer went one step further and purred like a cat to greet the interviewers.
When asked who made the gown, Doja simply replied 'Meow'.