Tekashi 6ix9ine Leaked Legal Documents Reveal Shocking New 'Snitch' Theory
18 March 2019, 17:00 | Updated: 18 March 2019, 17:02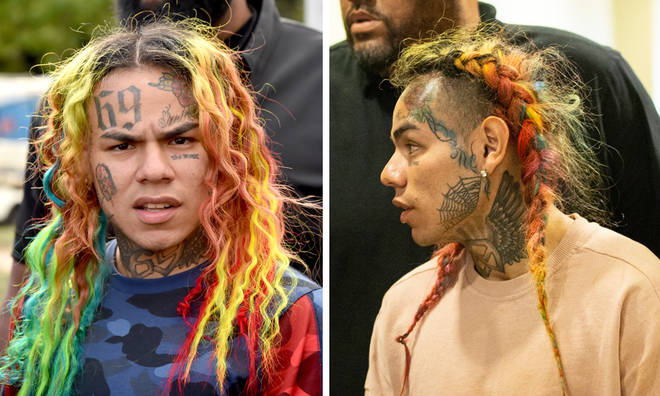 Tekashi 6ix9ine identified his associate Kooda B in a shooting case following his shock arrest, but leaked documents reveal he might not have needed to.
After he was arrested on multiple charges including racketeering, rapper Tekashi 6ix9ine was accuesd of working with the police to lighten any potential sentence he may recieve if found guilty - something which court documents later revealed to be true.
Fat Joe claimed he'd rather "die before taking a picture with 6ix9ine" again after the whole "snitch" scandal but now newly revealed legal documents are suggesting the whole thing could've been avoided.
Tekashi 6ix9ine informed police that his former associate Kooda B aka Kintea McKenzie was the man who pulled the trigger in an attempted shooting on fellow rapper Chief Keef in New York.
Alleged leaked documents from Kooda B's case, which were obtained by OnSmash, reveal that he was already under investigation by the police and that a second mystery witness came forward to testify against him.
These new docuemtns appear to mean that Kooda B could've been charged with the alleged Chief Keef shooting even if Tekashi 6ix9ine hadn't have named him, therefore the 'Dummy Boy' rapper didn't need to "snitch" at all.
The new information is likely to come as a shock to Tekashi 6ix9ine and his supporters, especially after the likes of Fat Joe and Migos rapper Offset slammed him for working with the police.
> Download Our Free App For All The Latest Tekashi 6ix9ine News!