Tekashi 6ix9ine's Ex-Manager Addresses 'Snitching Allegations' In Leaked Phone Call
29 March 2019, 13:16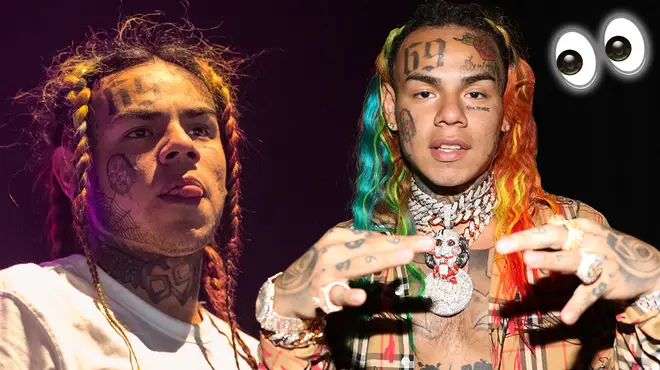 Tekashi 6ix9ine's former manager Shotti reveals his true feelings about Tekashi cooperating with federal police...
Tekashi 6ix9ine's former manager, Kifano "Shotti" Jordan has pleaded guilty to two counts of federal weapons charges. In February, 6ix9ine similarly entered a guilty plea for his nine charges, cooperating with the police in order to lighten his sentence. Many OG rappers spoke on the topic and disagreed Tekashi's way of dealing with the case as it breaks street code.
Shotti is definitely unimpressed with his former associate revealing his illegal activity to the courts. The treyway manager opinion of Tekashi has changed.
Shotti spoke to 6ix9ine's former DJ , Pvnch, on a phone call from jail and he addressed how he feels about the rainbow hair coloured rapper. Shotti was heard calling Tekashi 6ix9ine a snitch, among other names.
During the phone call Shotti tells Pvnch about 6ix9ine:
"This n***a, he broke every code and every rule out this motherfucker," said Shotti about 6ix9ine. "He's an ungrateful rat bastard, man." 
The conversation lasted for ten full minutes Pvnch, you can tell that Shotti is frustrated about the case.
Shotti previously detailed in court, that he will "break, bend or fold". He has stuck to his stance and has found himself in an unfortunate situation. He also reveals that there's a good chance he will serve ten years in prison.
On Thursday, during his plea, Shotti admitted to "using and possessing a firearm in furtherance of a crime of violence" and "discharging a firearm in furtherance of a crime of violence," according to the Manhattan U.S. Attorney's Office.
Shotti sounded in good spirits knowing that he will stay true to not "snitching" and seems more than willing to take the time. From the call, Shotti revealed that he was confident he was confident he would be coming home sooner than people think.