Sara Molina and Jade: Do Tekashi 6ix9ine's baby mama & girlfriend have beef?
26 February 2021, 16:27 | Updated: 26 February 2021, 16:34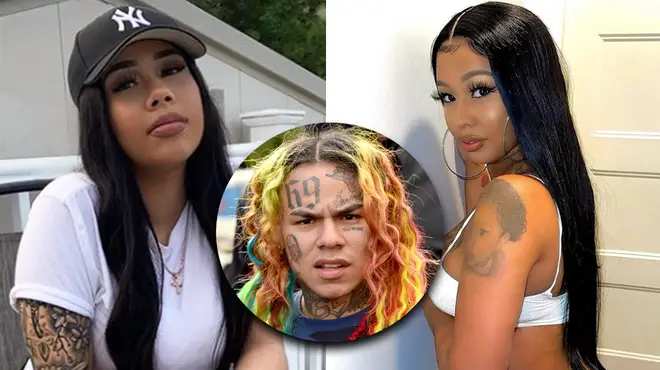 Tekashi 6ix9ine's baby mama Sara Molina took shots at Jade on Instagram. But, what actually happened?
Tekashi 6ix9ine's baby mama Sara Molina and his current girlfriend Jade have been caught up in several heated arguments in the past.
Sara Molina and 6ix9ine - born Daniel Hernandez - were in a seven-year relationship beginning in 2011, when she was 16.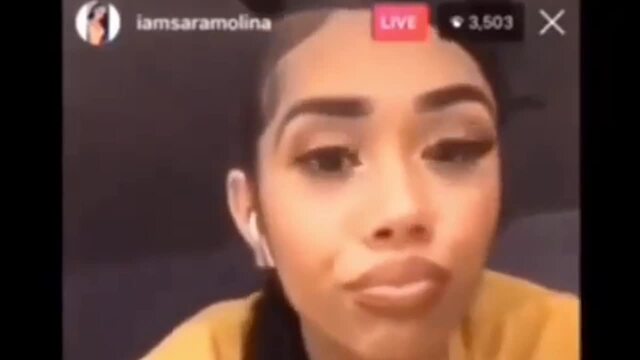 Tekashi 6ix9ine's Baby Mama Responds To Ex-Manager Allegations
The pair welcomed their daughter Saraiyah in 2015. Their relationship took a turn when Tekashi allegedly began sleeping with several different women - including his current girlfriend Jade.
Tekashi began to start seeing Jade in November 2018, while he was going through a volatile time with Molina. They began dating a few weeks before the rapper went prison on racketeering charges.
But do Sara Molina and Jade have beef? What have they said to each other?
What has Jade said about Sara Molina?

On Thursday (Feb 25) Jade exposed a DM from Sara Molina's mother, where she's allegedly telling 6ix9ine that he cares for Jade more than he does his own daughter (meaning Saraiyah).

Jade responded: "this sh*t is disgusting coming from and quote on quote "grandmother/mother speaking on a child."

Jade exposes DM from Sara Molina's mother.

Picture: Instagram

"Let me make something VERY CLEAR @myworld__i (Molina's mother) you better watch your f**king mouth when it comes to my child, idgaf what you say about me but my daughter is another story."

"I don't send threats on the Internet you and @iamsaramolina watch what the f**k ya'll say."

Jade later shared a video smiling while laying on Tekashi 6ix9ine.

Picture: Instagram

"I'm not Danny take that sh*t up with him I don't do this back and fourth internet sh*t. I'll see you or whoever off the internet don't f**king play with me"

"I let ya'll talk ya sh*t about me all ya'll want ya'll ain't gonna do sh*t, but you speak on my child now you got a bigger problem now watch this".

Sara Molina later went on IG live to address Jade.

What has Sara Molina said about Jade?

In a recent Instagram live, Sara Molina took aim at Tekashi 6ix9ine's girlfriend Jade for encouraging his internet beef antics.

During the live, Molina also said Jade chooses to have 6ix9ine around her daughter, in harms way.

The rapper was recently involved in a serious internet beef with Lil Reese after he seemingly referenced King Von's death in his song "ZAZA".

Tekashi 6ix9ine's baby mama Sara Molina calls out his girlfriend Jade

6ix9ine also got into beef with 600 Breezy for dissing late rapper King Von, where Breezy wrote "You Got Die" on Twitter.

Since then, Sara Molina claimed she has been recieving threats and worries that her and their daughter isn't safe.

In an Instagram post posted on Thursday (Feb 25) Molina told Jade that she needs to "step up" and hold her boyfriend accountable for not visiting and protecting his biological daughter.

Sara Molina claims her daughter is being threatened on an IG post.

Picture: Instagram

She also claimed that 6ix9ine looks after and takes care of Jade's daughter, who isn't is, more than he does his own child.

Sara Molina hits out at Tekashi 6ix9ine for endangering their child with his internet beefs.

Picture: Instagram

Molina later took to IG live with her mother where they both had words for Jade.

Watch Sara Molina's IG Live video above.