Tekashi 6ix9ine's Girlfriend Roasted After Getting Huge Tattoo Of Rapper's Face On Her Chest
8 May 2019, 10:29 | Updated: 8 May 2019, 10:51
Jade, who began dating incarcerated rapper Tekashi 6ix9ine shortly before his arrest last year, has debuted her new tattoo of his face on her chest, and not everyone is impressed.
She's been proving herself to be quite the ride-or-die girl, and Tekashi 6ix9ine's girlfriend Jade has taken things to another level with her birthday tribute to the rapper.
The model, who goes by @_ohsoyoujade on Instagram, debuted a new inking this week - a giant portrait tattoo of the rapper's face on her chest.
Jade's new tattoo sits opposite her first tribute to the 'BEBE' rapper, a giant '69' on the other side of her chest, and arrived just in time to honour the jailed rapper's 23rd birthday.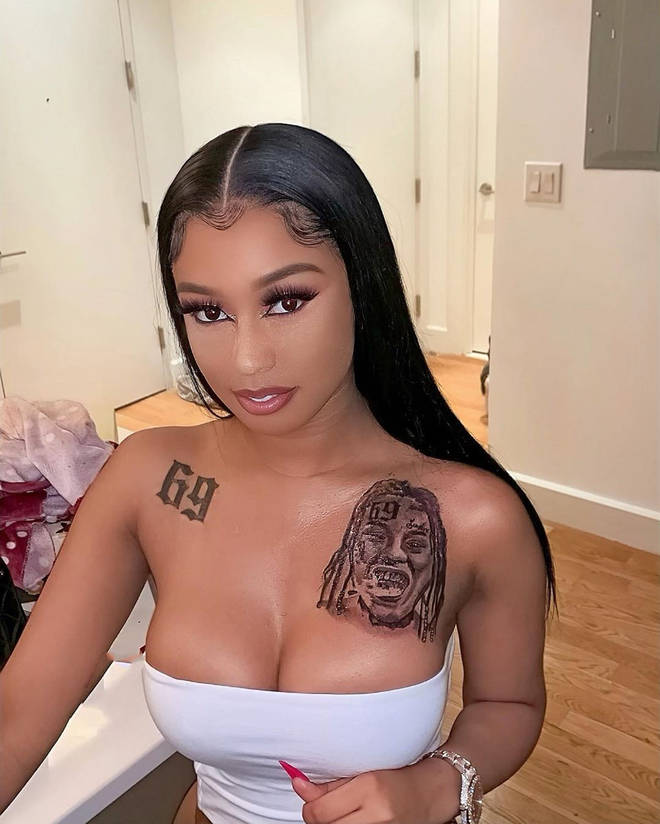 Jade joked that the portrait bared a resemblance to Chris Brown, writing "Just got Chris Brown tatted shit crazy." And it appears other people share the opinion that the tattoo doesn't really look like 6ix9ine at all.
"You should honestly sue the artist," wrote one, while another added, "It look like Fetty wap with 69 on his head." Others hit up Jade with the 'clout-chasing' accusations she frequently faces online.
"They do anything for clout," wrote one user. "She doing to much now," said another, followed by a clown emoji. Jade also shared a video of the tattoo after it was completed, alongside a photo of 6ix9ine that the tattoo was based on.
At the end of last month, Jade took to Instagram Live to share a video of herself speaking to Tekashi 6ix9ine, real name Daniel Hernandez, over the phone from prison, days after visiting him in person.
Despite pleading guilty to nine counts of racketeering, 6ix9ine could be a free man as soon as February 2020 after cooperating with officials.