Tekashi 6ix9ine's Associate Reveals He Could Be Released From Jail By 2020
2 April 2019, 17:04 | Updated: 2 April 2019, 17:51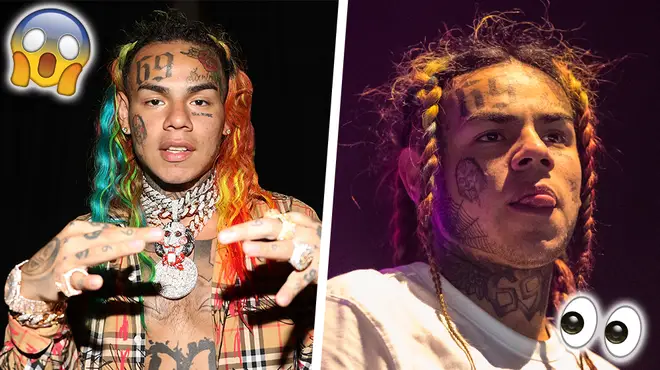 Popular internet sensation DJ Akademiks reveals the update on Tekashi 6ix9ine and says he could possibly be free by 2020...
Social Media sensation Dj Akademiks took to YouTube to give an detailed update on his formerly-rainbow-headed friend Tekashi 6ix9ine. While an unofficial compilation of Tekashi's music videos plays, Ak's voiceover reveals details about Tekashi 6ix9ine's case.
Akademikz reveals insider information and cites some of 6ix9ine's motivations behind keeping Lance Lazarro in the fold, despite a possible conflict of interest.
6ix9ine's Lawyers Will ask Judge to Release him in 2020 on Time Served (No Additional Jail Time.)
Dj Akademikz reveals that Tekashi's former lawyer:
"[Lazarro] is the guy who made sure [6ix9ine] didn't get years after he got found violating probation in the child sex case," says Ak. 
Akademikz reveals how Tekashi is feeling in jail and what his next movements will be.
"6ix9ine is holding up very well, and basically will be testifying if needed - so basically if anybody goes to trial he'll be testifying if needed - he's hoping that n***as don't go to trial. Think about 6ix9ine on a stand and people getting pictures of that. That will haunt him forever."But this is the new development," Ak continues.
Akademikz then goes on to reveal the current state of 6ix9ine's lawyer in relation to Tekashi's case.
He states: "Both of the lawyers would advocate for 6ix9ine to be sentenced to only time served, when he comes to his sentencing on January 24th, 2020."
Akademikz continues:
"Which means, if the case is resolved and nobody takes it to trial, and nobody pleads out before November, 6ix9ine will be able to go into court, and his lawyers will say we believe he's helped the US government so well, he should get no jail time and he should get out on time served."
So, 6ix9ine could possibly be a free man as soon as February 2020.