Tekashi 6ix9ine's Baby Mama Claims Rapper "Would Never Hit Her" In Resurfaced Video
8 February 2019, 10:41
Sara Molina, who shares a three-year-old daughter with Tekashi 6ix9ine, can be seen pinning the rapper down in a resurfaced video and claims he would "never hit her" after she claimed he abused her.
Tekashi 6ix9ine's ex-girlfriend, Sara Molina, sent shockwaves yesterday (8th. Feb) after claiming that the rapper physically and sexually abused her during their relationship.
Molina, who shares a three-year-old daughter with the incarcerated rapper, dated 6ix9ine for seven years prior to his rapid rise to fame and made some major allegations against him this week.
Sara posted a series of images showing her bruised and swollen face, allegedly a result of the abuse Tekashi, real name Daniel Hernandez, inflicted upon her.
However, a resurfaced video of Molina taken from an Instagram Live which hears her respond to a comment that reads "Tekashi should slap you," has raised eyebrows.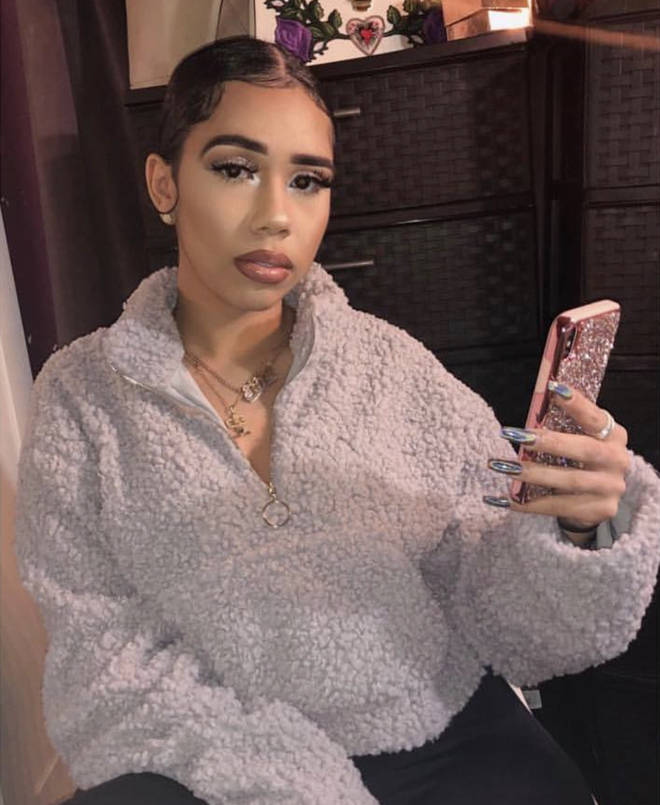 "I would pay that n**** to slap me and he still won't do it," she explains. "It's the other way around." In another clip, Molina can be seen pinning her then-boyfriend Hernandez to the ground.
"Yah have me f***** up, good try though. I'm a good 45 pounds up on this clown," she captioned the footage as 6ix9ine struggles beneath her.
Molina claims 6ix9ine beat her on multiple occasions, including in front of their daughter. Meanwhile, the incarcerated rapper is currently in a relationship with a model and dancer named Jade.
Tekashi 6ix9ine is currently sitting in jail on multiple counts of racketeering, conspiracy, weapons charges and drugs trafficking. He pleaded guilty to all nine of them last month, and his trial is set for January 2020.