Tekashi 6ix9ine's Girlfriend Savagely Responds After Rapper Pleads Guilty To Charges
4 February 2019, 10:38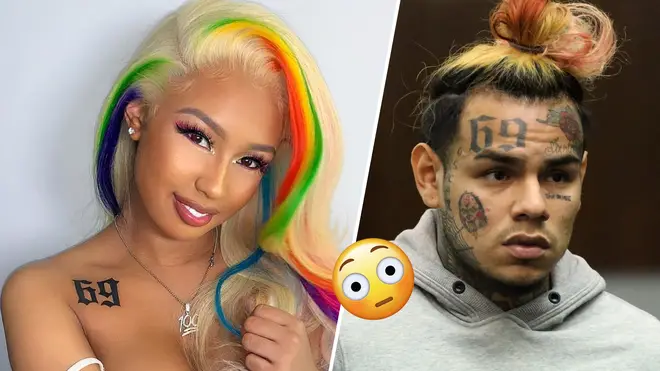 6ix9ine's girlfriend, Jade, has addressed the people bashing her boyfriend after the rapper plead guilty to nine charges of federal racketeering, weapons and drug charges.
Tekashi 6ix9ine has reportedly pleaded guilty to nine federal racketeering, weapons and drug charges, and may be facing up to 47 years in prison.
The 'GUMMO' rapper allegedly identified at least one of his associates over the weekend, and subsequently drew criticism from his peers for "snitching" after the news broke.
However, his girlfriend Jade has chosen to stand by her man and defend his actions after various rappers, including Snoop Dogg and 21 Savage, slammed her beau.
"I'm a just sit back and watch all these washed up rappers talk sh*t. Y'all got nothing better else to do," she posted on Instagram. "Y'all clowns got too much time on ya hands."
"F*ck the Instagram sh*t y'all b*tches and n***as be real life broke." She added in a later post, "2019 don't speak on sh*t you don't know facts on."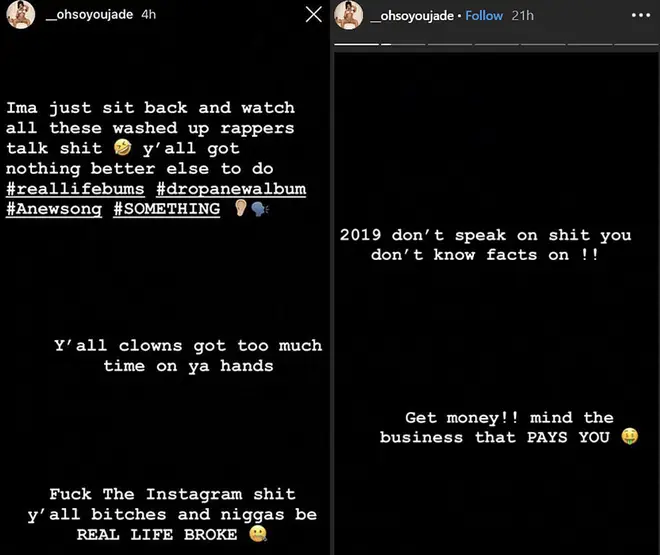 Jade, who posts under the Instagram handle '_ohsoyoujade', has been dating 6ix9ine since the tail-end of 2018, and has previously been vocal about her support of the rapper.
The 'DUMMY BOY' rapper was originally arrested in November on multiple racketeering charges alongside two of his associates. He is currently said to be cooperating with federal prosecutors.
In his plea hearing last week, Tekashi - real name Daniel Hernandez - reportedly apologized "to anyone who was hurt, to my family, friends and fans for what I have done and who I have let down."