Tekashi 6ix9ine's Baby Mama Breaks Down In Emotional Video After Girlfriend's Jail Visit
9 January 2019, 13:17 | Updated: 9 January 2019, 13:56
Sara Molina, who shares a three-year-old daughter with Tekashi 6ix9ine, posted a tearful Instagram rant after the incarcerated rapper's new girlfriend visiting him in jail.
Tekashi 6ix9ine was pictured for the first time since his racketeering arrest after his new girlfriend Jade posted a selfie with him in jail.
The incarcerated 'DUMMY BOY' rapper is facing a life sentence, and while his new girlfriend has been vocal about her support for new boo, the rapper's ex has something else to say.
Sara Molina, who shares a three-year-old daughter with 6ix9ine, took to Instagram to claim her former flame's rapid rise to superstardom has made him change drastically.
"People want to be like 'Oh, you just have a baby.' No, I had seven years with a person," she said tearfully. "In a matter of a year, I seen everything make him the ugliest person ever.
"If you want that, you can have that. I don't care. I just want my daughter to be good and that's it." Molina also took issue with 6ix9ine fans who have been sending her abuse.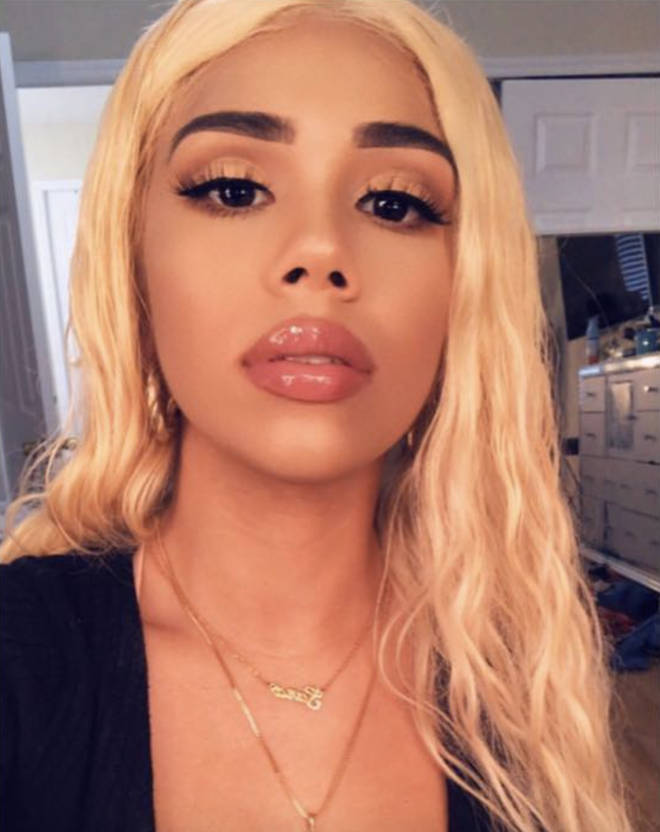 Molina says that all she wants is for her daughter to be happy, adding, "There's no reason why I should have to struggle or deal with any of this sh*t cause when it comes down to it, I should have done way more.
"I should have done way more to fuck this n***a over." It was reported at the end of last year that Tekashi, real name Daniel Hernandez, didn't buy his daughter any Christmas presents.
However, his new girlfriend Jade fired back at the rumours, claiming he spent "$1000 in Christmas Toys" before urging his fans, "don't believe the lies'.
Tekashi 6ix9ine's trial is expected to take place in September 2019.