Tekashi 6ix9ine's Girlfriend Furiously Slams New "Lies" About His Daughter
9 January 2019, 12:34 | Updated: 9 January 2019, 12:40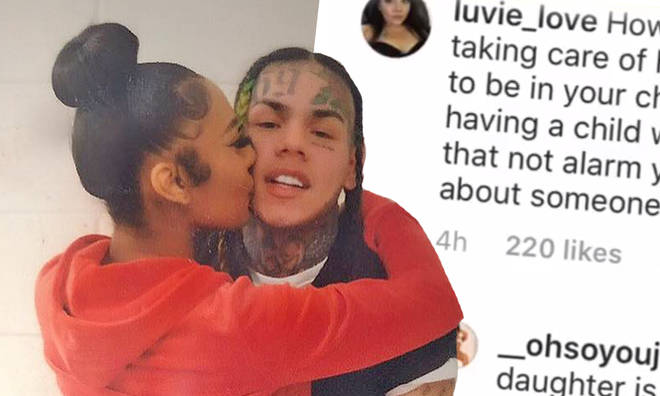 6ix9ine's girlfriend Jade fired back at a comment on Instagram and told fans "don't believe the lies" about his three-year-old daughter.
Tekashi 6ix9ine was denied bail following his arrest back in 2018 for a number of charges including raqueteering with the 'Dummy Boy' rapper facing life behind bars if he's convicted.
Whilst he's been in prison since November 2018, he's faced claims about not supporting his three-year-old daughter Saraiyah and didn't buy her anything for Christmas, whilst 6ix9ine did buy current girlfriend Jade a $250,000 car.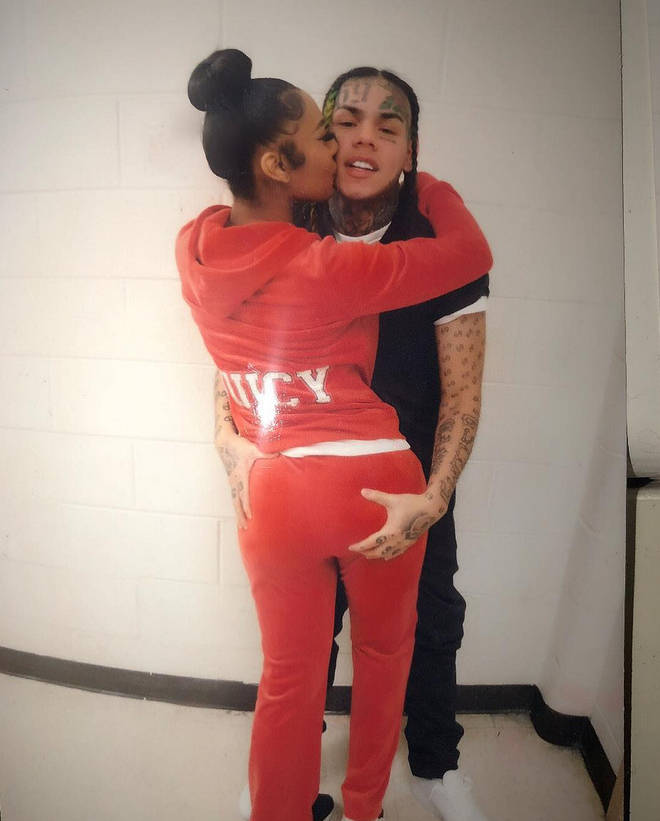 After sharing the first picture of 6ix9ine in prison on her Instagram recently (above), Jade has now hit back at the claims that the 'MAMA' rapper isn't supporting his daughter and fired back at a cutting comment on Instagram
One person quizzed Jade and asked, 'How do you feel about him not taking care of his children? If he;s going to be in your child's life and possibly having a child with you one day, does that not alarm you???? That says a lot about someone's character.'
However Jade was quick to hit back at the claims and stated 6ix9ine actually has been trying to support his daughter financially whilst he's in prison but that the offers keep getting rejected.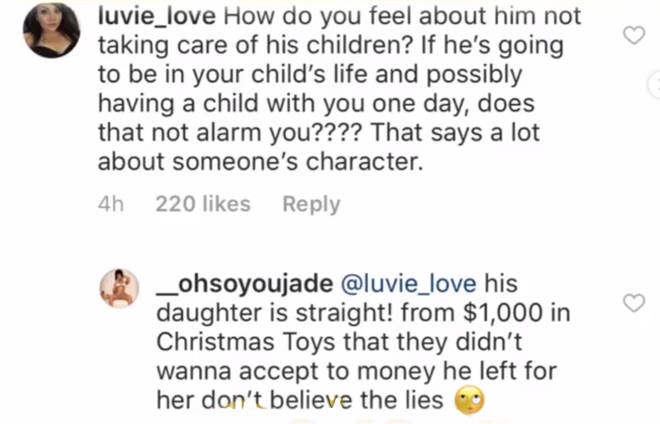 Responding to the Instagram comment, Jade wrote, 'his daughter is straight! from $1000 in Christmas Toys that they didn't wanna accept to money he left for her don't believe the lies'.
6ix9ine has previously posted pictures with his daughter on his own Instagram, but it's not yet known whether she's visited him since he's been in prison.
Tekashi 6ix9ine's trial is set to take place in September 2019 and he will remain behind bars until it gets underway.
> Download Our Free App For All The Tekashi 6ix9ine News!