Tekashi 6ix9ine's Lawyer Has Finally Spoken Out About His Charges
21 November 2018, 17:08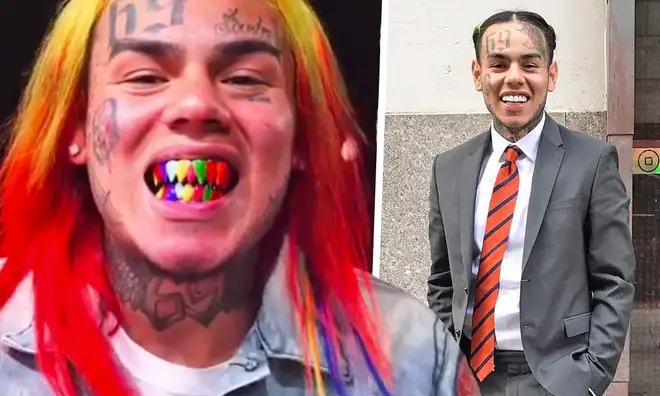 Tekashi 6ix9ine was arrested recently and will reportedly face life in prison if he's convicted, but now his lawyer has hit out at the charges for the first time.
After being arrested earlier this week, Tekashi 6ix9ine has remained in police custody after being denied bail by a New York judge - and now his lawyer has spoken out about the charges he faces for the very first time.
> Tekashi 6ix9ine's Reasons For Arrest Include Armed Robberies, Shootings, Drugs & More
Speaking to XXL following 6ix9ine's latest court appearance, his Lance Lazzaro slammed all of the charges and claimed 6ix9ine would be released soon.
Lazzaro said, "I believe that the charges against him is an over-charge by the U.S. Attorney's Office and that when the facts come out I am confident that the charges will be dismissed as it relates to Daniel Hernandez Tekashi 6ix9ine,"
He went on to say, "I don't believe that [6ix9ine] participated in any of the three instances that they're referring to. [6ix9ine was] not even in the state of New York [for] the July 16 incident yet he's being charged with a shooting when he wasn't even in the state of New York. And you can't be guilty of a crime if you're not present."
If he's convicted, Tekashi 6ix9ine faces life imprisonment and the 22-year-old has already attempted to persuade a court to let him remain on house arrest whilst he awaits his trial.
6ix9ine told a judge that he would pay all the money in his bank account, which he estimated to be around $1.7 million, if he was granted bail and allowed to serve time under house arrest, however this was quickly dismissed.
The 'FEFE' rapper's new album 'DUMMYBOY' is set for release this Friday and is set to include features from Nicki Minaj, Kanye West and a host of other rap stars.
> Download Our Free App For All The Latest Tekashi 6ix9ine News!