Rihanna slammed by PETA for wearing real fur coat at Met Gala
5 May 2023, 12:27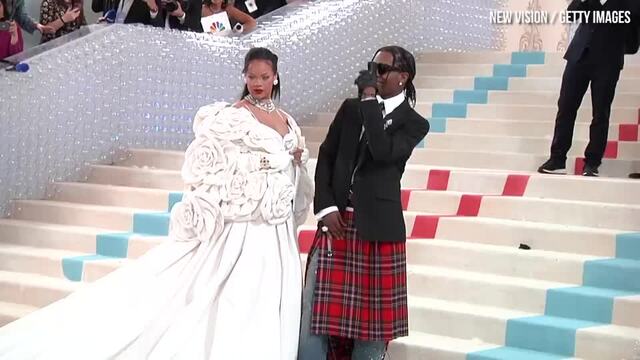 Rihanna and A$AP Rocky attend 2023 Met Gala
The singer has been criticised by PETA for wearing a vintage fur coat to the 2023 Met Gala.
Singer Rihanna has been slammed by PETA after she wore a real fur coat before the Met Gala in 2023.
The animal rights charity published an open letter to the singer on Twitter after she was spotted leaving her hotel on the way to the Met Gala in the coat.
PETA were quick to call the singer out on her coat, which was made of real animal fur.
"Lagerfeld House has evolved and banned fur." the poster read.
PETA continued: "You have so much influence, Riri, use it for good instead of trying to make it cool to rock something cruel."
They added a picture of Rihanna wearing the real fur coat to the poster, and said that 'Rihanna is stuck in cruel times.'
Some fans took PETA's side with one saying "I like Rihanna but this is so wrong."
Others said that she should "find her heart and do the right thing!"
PETA's post didn't attract all support from fans, with some telling them to "leave her alone" and pointed out that the coat itself was vintage.