Rihanna's UK Fans Have Just Found Out She Lives In London & The Memes Are Hilarious
22 May 2019, 13:09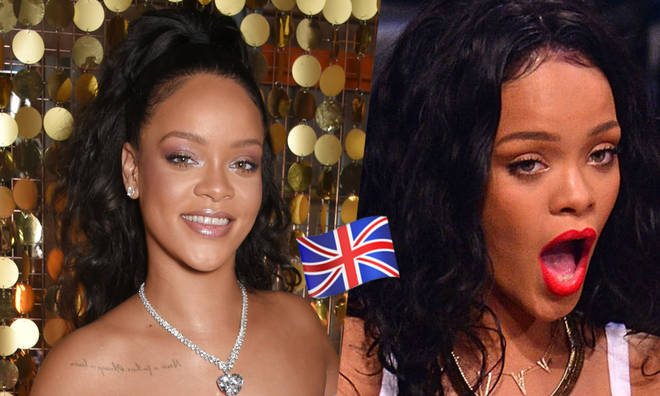 In her recent interview with T Magazine, Rihanna revealed that she's been living incognito in London for a year - and her British fans can't cope.
Last year, it was reported that Rihanna had purchased a $7 million mansion in London - and, turns out, this isn't just a holiday home.
The 31-year-old Fenty Beauty queen moved to London earlier this year in order to be closer to the team working on 'FEИTY', her new fashion line, which is based in both in Paris and Italy.
During her recent interview with The New York Times T Magazine, Rihanna opened up about her move across the pond, which also places her closer to her boyfriend, Hassan Jameel, who lives here.
The 'Needed Me' singer revealed that one of her favourite things to do in the capital is "walking around the block", while trying to remain "a little incognito."
When the surprised interviewer asked her why they had to shut down part of Shoreditch for their meeting, she answered, "This is not a regular day in London. It's a bank holiday. Everyone's out. It's insane."
Rihanna also spoke highly of "a cute little Jamaican market" near where she lives, and her fans, who can't believe Ri's been living right under our noses for months, are trying to track her down.
Can you believe we live in a time where Rihanna exists in london and takes walks round the block honestly never forget your blessings

— maisiepeters🧚‍♀️ (@maisiehpeters) May 21, 2019
Rihanna's been living in London for 2 years? Now it makes sense why Drake's been showing the ends love, he's really here for Rihanna pic.twitter.com/88dyOXPkh3

— Tiyes (@iamTiyes) May 21, 2019
So, next time you're in Boots or Harvey Nichols looking for your next Fenty Beauty fix, keep an eye out for the Bad Gal herself.