Rihanna Reportedly Turned Down Super Bowl Performance For This Reason
19 October 2018, 11:29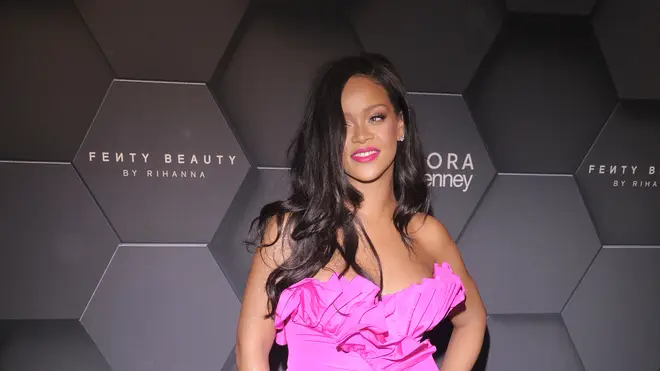 The Barbados singer was allegedly unhappy with the NFL over their treatment of quarterback Colin Kaepernick.
Rihanna reportedly turned down an invitation to perform at the Super Bowl half-time show over her support for ex-NFL quarterback Colin Kaepernick.
The Fenty Beauty boss apparently decided to avoid the famous performance slot, after being unhappy about the way the NFL treated Kaepernick – the first player to kneel during the US national anthem.
Rihanna "does not agree with the NFL's stance" a source close the 'Diamonds' singer told the publication.
JAY-Z also reportedly turned down the option to perform at the Super Bowl over the same issue.
Earlier this year, the music mogul revealed he refused to perform and rapped about the situation in a new called 'Apesh*t' alongside Beyonce.
"I said no to the Super Bowl: you need me, I don't need you. 'Every night we in the endzone, tell the NFL we in stadiums too," he rapped.
Meanwhile, Maroon 5 will now headline the Super Bowl half-time show, which will happen on 3th February 2019.
Some reports suggested that Cardi B was also attempting to secure a performance slot at the Super Bowl.
Kaepernick, who has been at the centre of the drama, has been without an NFL team after he chose to opt of out his contract with San Francisco 49ers in March 2017.
Rihanna is yet to publicly address the reports.