What Is Rihanna's Net Worth In 2018?
23 May 2018, 11:27 | Updated: 24 May 2018, 10:15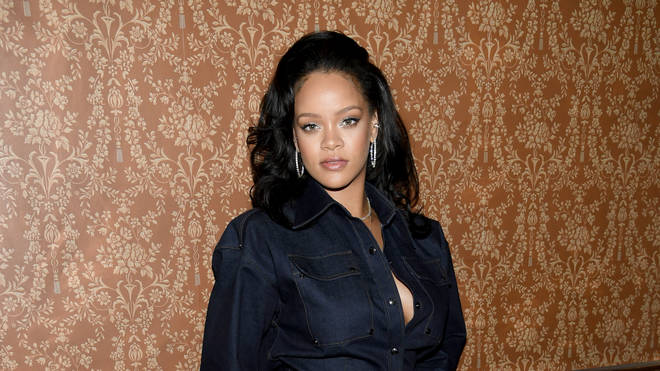 Rihanna's empire is showing no signs of slowing down.
Rihanna is a force to be reckoned with and she's literally taking over the world one business venture at a time.
If Bad Gal Riri ever goes quiet it's 99.99999% because she's working on something and this is one woman that's literally ALWAYS working.
According to Celebrity Net Worth, Rihanna's net worth is a staggering $245 million and it's really not a surprise.
So how does Rihanna make all of her money? As well as being a badass entertainer and musician, the 'Needed Me' singer is the ultimate fashion icon which has landed her deals and collaborations over the years with huge brands like Puma, MAC Cosmetics and Chopard.
Not being content with being a successful artist, brand endorsements and fashion collaborations, the 30-year-old has also taken her hand to acting and has starred in a number of films like Battleship, Valerian And The City Of A Thousand Planets, Home and Ocean's 8 coming out in June 2018.
Breaking records left, right and centre, in September 2017 Rihanna dropped her widely-anticipated make up line called Fenty Beauty, a line that was praised for catering all skin tones and hues, including foundation colours that take into mind people with albinism. Fenty Beauty features products like foundations, highlighters and liquid lipsticks.
Upon the successful release of the brand, in April the fashionista announced that she would also be releasing a lingerie line called 'Savage X Fenty,' which she released in May.
And yes this woman does it all. Back in 2011, Riri dropped her first ever perfume called 'Reb'l Fleur' and she's gone on to drop eight more since then. As if that's not enough, she's also a part owner of Jay-Z's music streaming company, Tidal alongside the likes of Beyonce, Kanye West, Nicki Minaj, Calvin Harris and more.
Rihanna might be a millionaire but most importantly she gives back and is an award-winning philanthropist and launched her charity the 'Clara Lionel Foundation' in 2012 in honour of her grandparents, Clara and Lionel Braithwaite. According to the site, the foundation aims to "support and fund ground-breaking and effective education, health and emergency response programs around the world. With the voices of Rihanna and her fans, CLF also engages in global advocacy with the goal of improving the quality of life for young people everywhere."
Rihanna who has taken a hiatus from releasing her own music since she dropped her eighth album 'ANTI' back in 2016 recently told Vogue that she's working on a reggae album.
Although the 30-year-old has been very private about her current relationship, she is rumoured to be dating Hassan Jameel, a 29-year-old Saudi businessman and billionaire. Hassan previously dated Naomi Campbell.