Rihanna Just Owned New York Fashion Week With Her Savage X Fenty Lingerie Show
13 September 2018, 16:05 | Updated: 13 September 2018, 16:12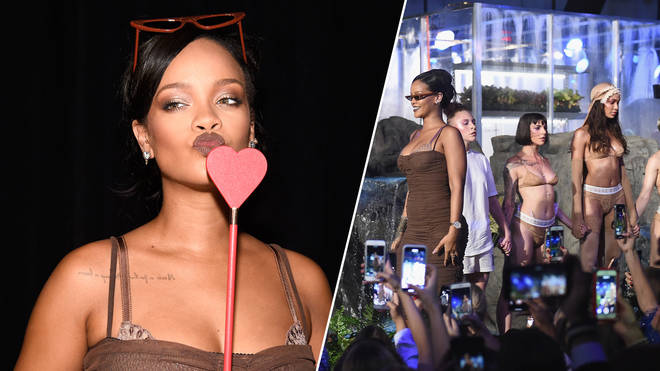 Bad gal crew: assemble.
Rihanna debuted the upcoming Fall/Winter 18 collection of her Savage X Fenty lingerie line last night in all its glory.
The 'Needed Me' songstress took her ever-expanding style brand to New York Fashion Week to showcase the new selection of intimates on the catwalk.
Set to a playlist of tracks from The Beatles, Shygirl and more, the show was streamed live on Rihanna's YouTube channel and featured a star-studded line-up of models.
Runway sisters Gigi and Bella Hadid strutted alongside Rihanna's muse, Slick Woods, who clutched her heavily pregnant belly as she waltzed down the runway.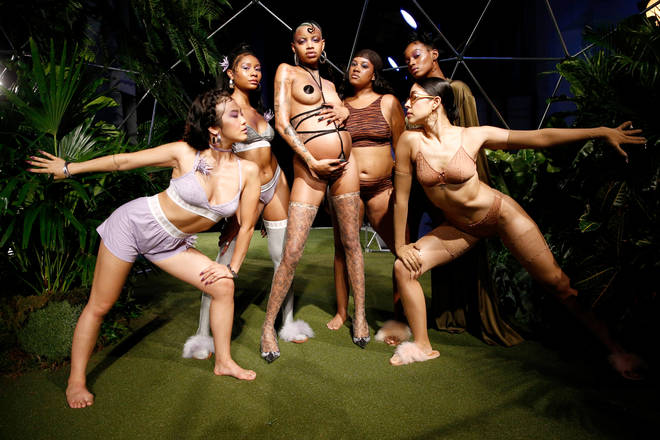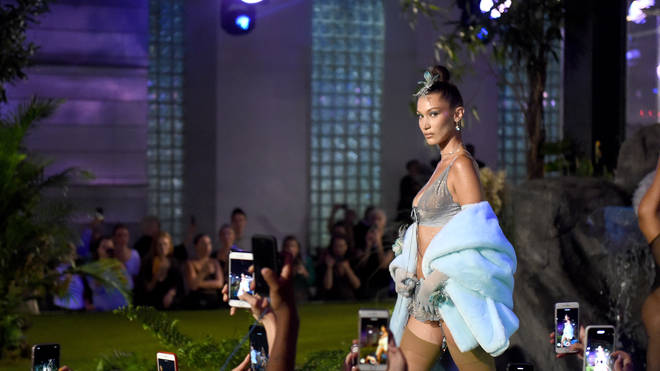 The colourful set appeared to be inspired by the Garden Of Eden, with grass and rocks covering the floor, and giant plants and flowers in domes placed around the tropical set.
Models of all shapes, sizes and ethnicities graced the catwalk in a glorious celebration of diversity - praise that has met Rihanna since the launch of Savage earlier this year, as well her groundbreaking Fenty Beauty cosmetics line.
The models were encouraged to improvise, move freely and dance their way around the catwalk as a form of self expression in Rihanna's typical 'bend the rules' style.
At the end of the show, which closed out New York Fashion Week, Bad Gal herself walked down the catwalk as the crowd applauded.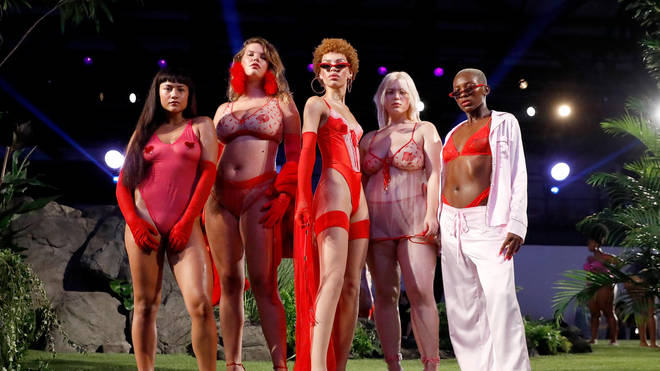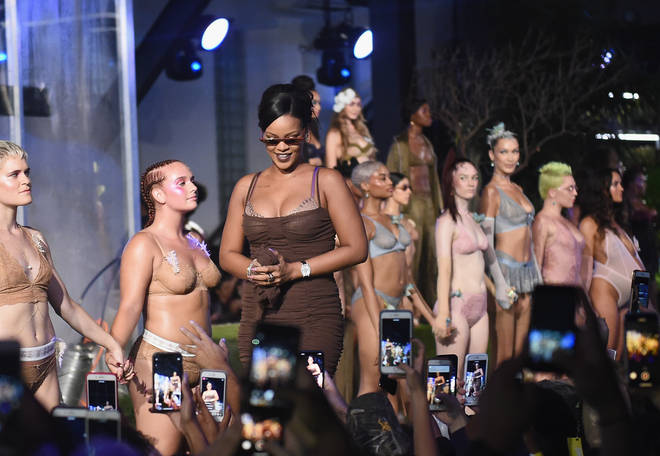 Meanwhile, the Bajan beauty recently responded to the growing rumours surrounding her long-awaited ninth album.
Rihanna, who previously confirmed that she is working on the secret project, replied to a fan who was asking her about new music.