Rihanna Hints At Engagement And Baby Plans With Billionaire Boyfriend Hassan Jameel
27 March 2019, 11:13 | Updated: 27 March 2019, 11:45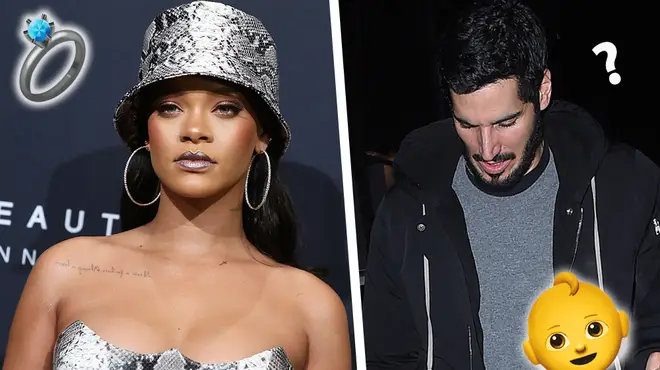 Rihanna entertains the idea of getting married and having a baby with her billionaire boyfriend Hassan Jameel on Instagram...
Rihanna's fans stay on the look out for any hint of a new album, boyfriend information and anything new surrounding BadGalRiRi. It doesn't come as a surprise that they're freaking out that the singer liked a video hinting an engagement and baby with billionaire beau Hassan Jameel.
The Rihanna Navy are paying close attention to the superstars Instagram activity and went into a frenzy after RiRi liked a video where Morgan Stewart discussed Rihanna's relationship, predicting that an engagement and baby may be on the way.
The entertainment host stated "I see an engagement and I also see a baby probably," Morgan said in the clip above. She continued: "Not yet, 'cause she still wants to smoke a cigarette once in a while, but I definitely see an engagement and then baby in like, two years."
The "Work" singers fans were quick to realise that Rihanna liked the video, taking it as a clue that she relates to the predictions of her future. 
While Rihanna has been quiet on her billionaire beau and has yet to confirm future plans with him, that artist has revealed that we have other things to look forward to for now. Rihanna confirmed that her new album will arrive sooner than later with her friends baby getting the first listen. Rihanna's vocal producer Kuk Harrell previously revealed that the alleged album is great. Harrell took to Instagram Live and stated:
"R9 is great. R9 is amazing. It's incredible, And that's all I'm going to say,".
Fans are anticipating Rihanna's new album, and now an engagement and baby with boyfriend Hassan.