Nicki Minaj Gets Trolled By Fans For 'Going Missing' With Hilarious Poster
7 June 2019, 14:44 | Updated: 7 June 2019, 14:51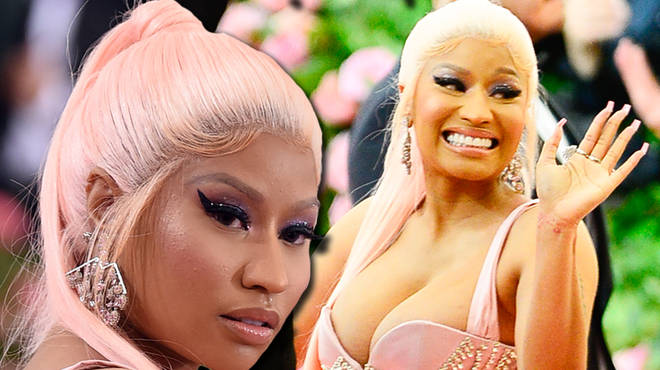 Nicki Minaj's fans have took matters into their own hands and are searching for their idol all over. The Barbz have posted hilarious 'Missing' posters in the hopes of finding Nicki.
Nicki Minaj's fans are going on a mission to find where Nicki Minaj. The New York rapper was last publicly spotted at The Met Gala and hasn't been spotted out since.
The Barbz have been suspecting the 'Queen of rap' is pregnant for quite a while - but felt stronger about it after her weird behaviour during the Met Gala interview. Now, Nicki's fans have taken to Twitter to share photos of the hilarious posters.
Nicki Minaj's fans have pointed out that the last time Nicki impacted social media was when she shared a link to her "Wobble Up" appearance on Chris Brown's track.
Since then, she's been away from social media and her fans are wondering why. In the light of her fans being worried about Minaj's whereabouts, they have posted 'Missing' posters on the streets, with information included to describe the rapper.
Fans have included her nicknames, race, height and more to detail Nicki. They even added a full detailed section of her sexual habits.
The rapper's fans have come up with several reasons as to why Nicki Minaj hasn't been active on her socials or seen in public.
Nicki Minaj being pregnant with her boyfriend Kenneth Petty is one of the most popular beliefs to explain her absence.
They also suspect the artist is working on another album.