Chris Brown Accused Of Ripping Off Artist's Work In New 'Wobble Up' Music Video
21 May 2019, 15:11
Chris Brown - Wobble Up (Official Video) ft. Nicki Minaj, G-Eazy
The team behind Chris Brown's new music video for 'Wobble Up', which also features Nicki Minaj and G-Eazy, have come under fire for allegedly stealing the work of German artist Marius Sperlich.
Chris Brown has unleashed the colourful music video for his new song 'Wobble Up', which also features Nicki Minaj and G-Eazy. However, it's already been met with criticism.
German artist Marius Sperlich has accused the creative team behind Breezy's latest visuals of copying his artwork. Sperlich drew comparisons between his some of his 2018 creations and screenshots of the video, which dropped yesterday (20th May).
One piece features a breast with a temperature dial in the centre, while another features a booty which has been decorated to look like a tropical island. Both are pretty obviously replicated in Breezy's screenshots.
In an impassioned Instagram post, Sperlich urged his followers to share the images and spread the word. "Lend your support to #changeindustry and make a difference in emerging artists lives," he wrote.
"Today "Wobble Up" a new music video was released and my content was copied without credit. Spread the word.
Tag, Comment, repost and help get press on this. Let's give credit where credit is due!
"With no credit there are no creatives. Band together to bring awareness to ALL of the arts." Sperlich goes on to say that he has received messages notifying him that his concepts had been replicated in the video.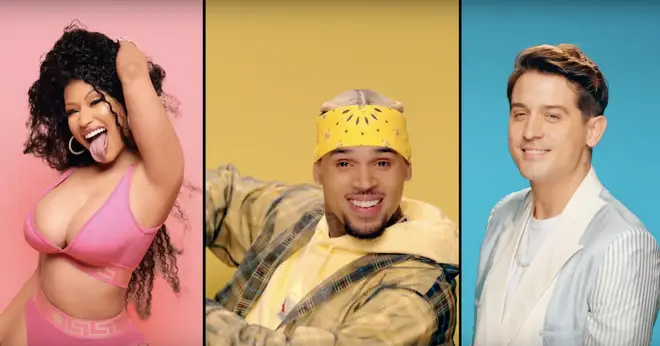 "Intellectual Property has to be protected at any cost!" he continued. "Now that the internet and social media proliferate content instantly. We need to make sure that the creative source is present from first launch. This unfortunately happens offers in the creative industry."
"Nowadays its very easy to copy things. For many the internet is just an open source of concepts, ideas and free content. Nobody cares about creation, originals and credit anymore. Especially if you are a young and an emerging artist....most cant afford a lawyer for a lawsuit.
He concluded, "So most of them remain silent - We won't stay silent." Representatives for Brown are yet to respond to Sperlich's claims.