These Nicki Minaj 'Roman Holiday' Memes Are God Tier
16 May 2019, 14:51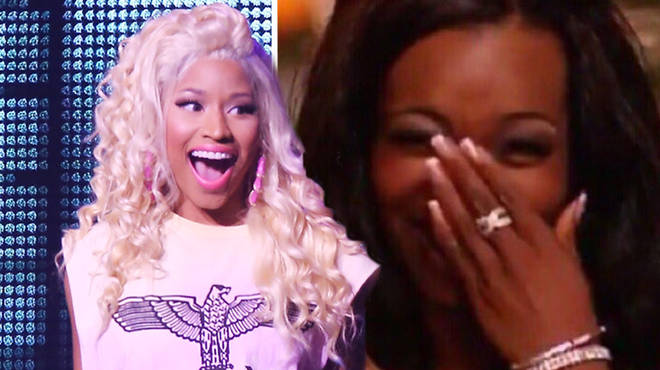 The internet is going crazy for these Nicki Minaj 'Roman Holiday' memes.
There's no denying Nicki Minaj is a meme queen, with her fabulous facial expressions and outrageous reactions.
So we're happy that her song 'Roman Holiday', which featured on her 2012 album Pink Friday, has now inspired some epic memes.
The track itself is pretty out there, opening with Minaj's version of a British accent - as she takes on the persona of a nurse. The song then kicks in, with Nicki rapping over the top of a Hindi drum beat. It also features Christmas classic, 'Oh Come All Ye Faithful'. Yup.
Upon further inspection, the lyrics themselves are pretty wacky, too. In 'Roman Holiday' Nicki Minaj takes on a gay Russian alter-ego, Roman Zolanski, who is subjected to conversion therapy.
And while 'Roman Holiday' is already a fast track, at 128 BPM. So when fans sped up the song even further, hilarity ensued.
So, without further ado, we give you the internet, ladies and gentleman...