Nicki Minaj new album 2022: Release date, tracklist, features & more
7 March 2022, 17:50
The rapstress has teased that her highly anticipated new album will be dropping in 2022. Here's everything we know about the project...
Nicki Minaj has teased that she will be dropping a new album in 2022. The superstar had previously revealed that she had started working on her album in 2020.
This new album will be a follow-up from her 2018 album 'Queen' – which was her fourth studio album.
While the star has already dropped two major bangers this year, 'Do We Have A Problem' and 'Bussin', both featuring Lil Baby – she is prepping her fans for a major comeback.
Here's what we know about Nicki Minaj's upcoming album...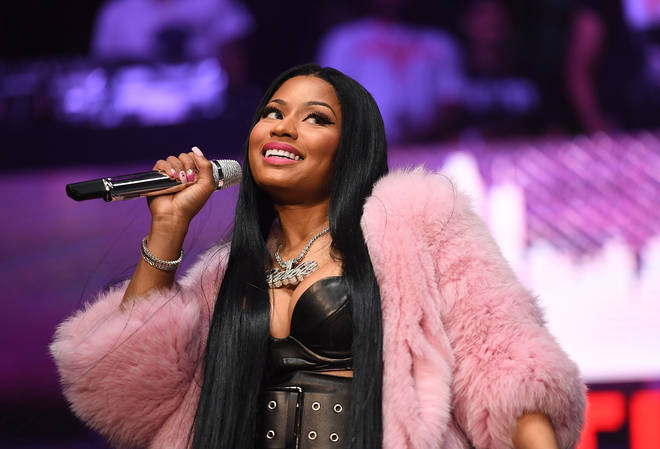 When will Nicki Minaj's new album come out?

In her September 2019 Elle cover, Nicki Minaj revealed that there was indeed a new project in the cannon, describing it as "fierce, fun and unapologetic."

While there has not yet been a concrete release date, the star did reveal that she did not want to make her fans wait too long, as she did with four-year gap between The Pinkprint in 2014, and Queen in 2018

"It's probably the most excited I've been about an album release in a really long time"

"I'm happy that we're not making my fans wait for another album like I've done in the past." Nicki told the publication.

Nicki Minaj dropped her last studio album 'Queen' in 2018. Picture: Getty

In February 2020, Nicki revealed some details about her forthcoming fifth album.

One fan asked, "Can we be expecting a new alter-ego this era? Or possibly the return of a fan fave." Nicki then responded, "Queen Sleeze".

When asked to elaborate on her alter ego, Nicki responded: "She's more calm but way deadlier."

In February 2022, Nicki Minaj revealed that she will be reverting back to mixtape Nicki in her upcoming album.

During an interview on Power 98.3's The Dana Cortez Show, Nicki said she's doing things just like she did back in the day.

"There's a little bit of full-circledness happening, because I'm creating music kinda like how I used to create music when I first started rapping on mixtapes," Nicki said.

"Which is just having a great experience, enjoying it, being in the moment, staying present in the moment and seeing what happens." she added.

She also went on to confirm that "Mixtape Nicki" will be returning, where fans can channel their "inner bad b**ch."

"Oh, you gotta get Mixtape Nicki!" she continued. "I just feel like that's what's needed right now. Like, oh my God! What I do is write raps that connect with people, that make people want to sign a long and channel their inner bad b**ch …"

Nicki continued: "I love giving that good energy to people and make them feel like, 'Yo, I'm speaking for you.'" She added, "You gonna get hints of other things, of course, but yes, you're going to get that Mixtape Nicki."

In In March 2022, Nicki Minaj revealed that she has spoken to Drake about executive producing her upcoming album in a Twitter Q&A.

There is not official release date for the new album as of yet.

What will Nicki Minaj's new album be titled?

In June 2020, Nicki Minaj fans were shocked when the star teased the potential title of her upcoming studio album.

Nicki first tweeted "MEMORIES", which many took as a hint towards a possible album or single title.

However, her next tweet sent fans wild "PF2," she tweeted, a likely reference to the potential follow-up to her critically-acclaimed debut record Pink Friday.

Nicki Minaj teases potential album title.

Picture: Twitter

Fans thought Nicki was teasing a 'Pink Friday 2' album as a sequel to her 2010 album.

Picture: Twitter

Who will feature on Nicki Minaj's album?

As for now, there is no confirmation on who will be featured on Nicki Minaj's album.

Fans have speculated that Drake, Future, Lil Baby, Lil Wayne, Bia Tekhasi 6ix9ine, Ariana Grande, Eminem and Swae Lee may feature on the project; as they're her recent song mates.

What is the tracklist for Nicki Minaj's new album?

An official tracklist has not yet been released for Nicki Minaj's upcoming album.

This article will be updated accordingly.