Is Nicki Minaj going on tour in 2024?
14 August 2023, 15:03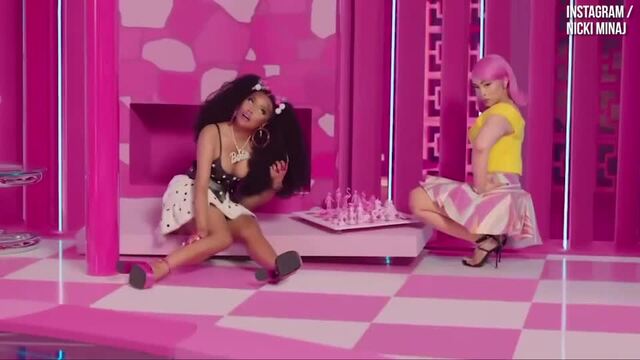 Nicki Minaj and Ice Spice to release new music video for Barbie movie song
Is Nicki Minaj about to go on tour next year?
Nicki Minaj is set to release her upcoming project 'Pink Friday 2' later this year, and talk has turned to whether the rapper will tour.
The rapper last toured the world back in 2019 during the 'Nicki Wrld Tour' alongside the late rapper Juice WRLD, and fans are suspecting that she will take to the stage in 2024.
Nicki Minaj responds to question about Rihanna featuring on her upcoming album
So, is Nicki Minaj going on tour on 2024? Here's all we know.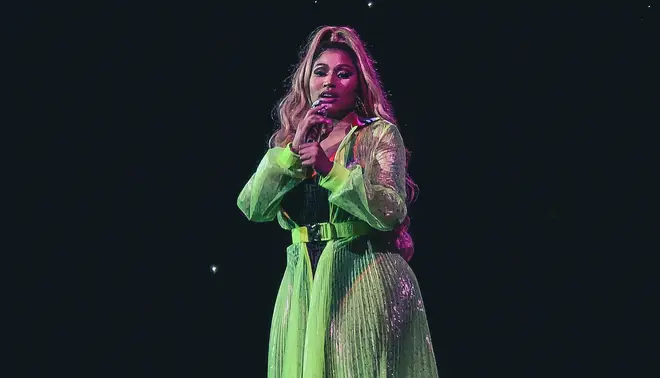 Is Nicki Minaj going on tour in 2024?

Nothing is confirmed about if Nicki Minaj is touring next year, however she has seemed to confirm the news in an Instagram post announcing 'Pink Friday 2' in Summer 2023.

At the end of the post, Nicki said: "I will give tour deets closer to that time, but obviously the tour will start around the first quarter of 2024."

Fans have taken this as confirmation that Nicki will embark on a tour next year, her first since 2019.

Nicki wrote this about her suspected upcoming tour.

Picture: Instagram

Where will Nicki Minaj take her 'Pink Friday 2' tour?

So far, Nicki has not announced any dates for an upcoming tour. It is likely that she will be playing for Barbz across the world, including the US, UK & Europe, South America, Asia and Oceania.

Nicki performed 19 shows on her 2019 tour across UK & Europe, which had its US leg postponed due to "re-evaluate elements of production."

In her 'Pinkprint' world tour in 2015/2016, the rapper played 55 shows, so it is likely that her possible upcoming tour will follow suit.

Nicki at the 2022 MTV Video Music Awards. Picture: Getty

What will the setlist be for Nicki Minaj's upcoming tour?

Although the tour and the setlist has not been revealed, here is the list of songs Nicki performed at one of her most recent concert dates in 2022.

Of course, it is likely that Nicki will perform new tracks off 'Pink Friday 2', as well as songs released between 2019 and 2024.

Do We Have A Problem?
We Go Up
Only
Feeling Myself
Truffle Butter
High School
Beez in the Trap
Did It On'Em
WHOLE LOTTA MONEY
Rake it Up
Dance (A$$)
Chun-Li
Up All Night
BedRock
Plain Jane
Your Love
Itty Bitty Piggy
XO TOUR LIFE
Super Freaky Girl
Moment 4 Life
Super Bass

Nicki Minaj is likely to go on tour in 2024. . Picture: Getty