Nicki Minaj's Boyfriend Kenneth Petty Slammed For 'Flashing GUN' On Instagram Live
6 September 2019, 11:44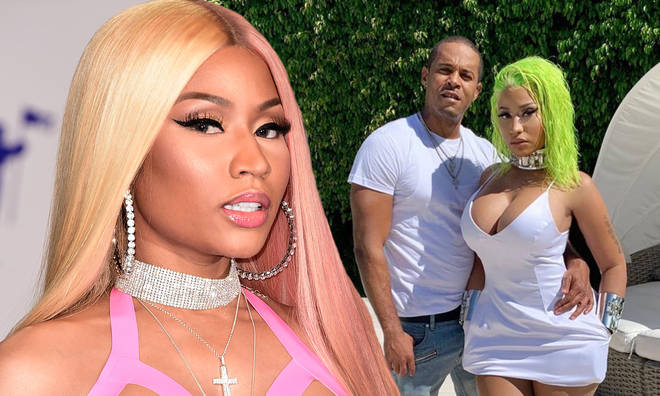 Prior to announcing her retirement, the 'MEGATRON' rapper appeared on Instagram Live with her boyfriend Kenneth 'Zoo' Pett, who is facing backlash after fans spotted gun in his pocket.
Nicki Minaj's relationship with Kenneth 'Zoo' Petty has drawn controversy since it surfaced, and his latest move probably hasn't helped.
After appearing on Instagram Live with his 36-year-old rapstress beau, Petty has come under fire after fans spotted what appears to be a gun with an extended clip peeking out of his pocket.
Petty, who was convicted of first-degree manslaughter in 2002, faced major backlash from fans online. Many hailed the move as irresponsible in light of America's mass shooting crisis.
"After countless mass shootings this summer, you let him walk into a live with your kindergarten fans watching with a gun in his pocket?! Are you DUMB?!" wrote one user.
"WHY WOULD DUDE HAVE A GUN IN HIS POCKET AND BE ON LIVE WHEN DUDE IS A WHOLE FELON???? MR AND MRS PETTY GOTTA BE STUPID AS F**K!" said another.
Both Nicki and Kenneth are yet to address the incident. The couple, who have known each other since childhood, are reportedly due to wed within the coming months.
During an episode of Queen Radio, Minaj revealed that she Petty had applied for a marriage license and would marry in "about 80 days," while many believe that the couple are already married.
The 36-year-old rapper surprised fans last night by announcing her retirement on Twitter, saying she wants to focus on having a family - but reports suggest otherwise.