Nicki Minaj Confirms When She And Boyfriend Kenneth 'Zoo' Petty Will Get Married
13 August 2019, 12:09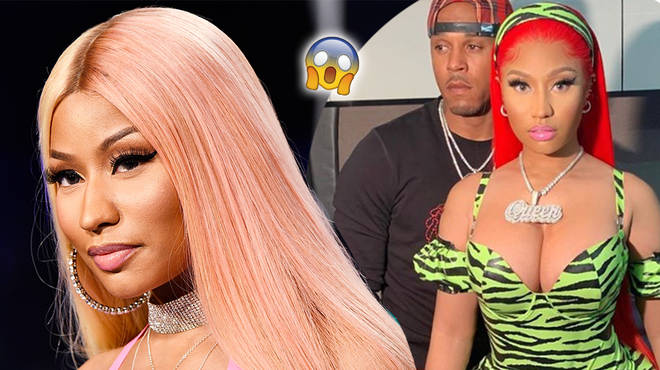 Hip-hop "Queen" Nicki Minaj has revealed how many days she has left to marry her boyfriend Kenneth Petty. The 36 year-old rapper also gives details on how her wedding will be.
Nicki Minaj has revealed when she plans on getting married to boyfriend Kevin Hunter. Just last month, the couple were spotted standing in line to get their marriage documents.
However, the hip-hop star has finally revealed when the "big wedding" will take place.
On Monday (Aug 12) Nicki Minaj revealed that she and boyfriend Kenneth Petty will be married in "about 80 days" on Queen Radio.
The "MEGATRON" rapper, 36, explained the confusion about her and Petty's current status, as reports emerged that she was spotted queuing up to get her marriage license.
Minaj said her and Petty "filed for the marriage license and we still had to pick it up and I was traveling, by the time I came back, we had to renew it again."
She then detailed the process, explaining "From that time, you have 90 days to get married. That was about a week ago, so now I have about 80 days," Minaj said on Queen Radio.
The "Good Form" superstar, revealed how her wedding will be with her fans. Minaj said that she and Petty will celebrate their union with a small, intimate ceremony for now.
However, she plans on having a big wedding once her schedule becomes less busy.
Minaj revealed "I have to work on my album and I have a lot to focus on that I don't want to do the big wedding now. We'll do the big wedding later," she stated on radio.
The 36 year-old rapper revealed "I'll be married before my album comes out, but will have my wedding after the album comes out. Before the 90 days is over, yes, I will be married."
In other Nicki Minaj related news, she has Joe Budden on Queen Radio and addressed previous comments he made alluding to her "popping pills".