Nicki Minaj Hints That She's ALREADY Married To Kenneth Petty After Dropping Clue
19 August 2019, 16:46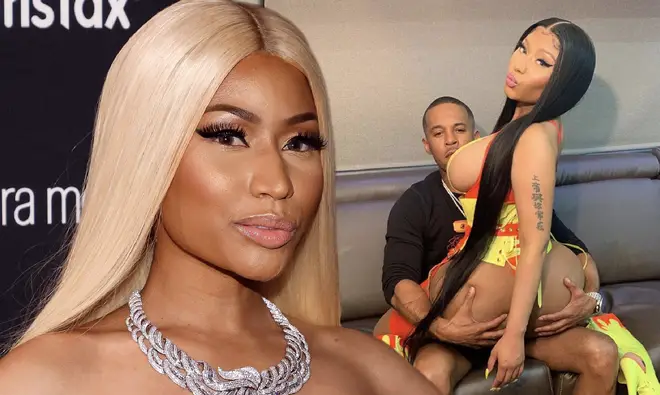 The 'MEGATRON' rapstress reportedly secured a marriage license with her boyfriend Kenneth 'Zoo' Petty last month.
Nicki Minaj has sparked marriage rumours once against after dropping a huge hint on social media.
The 36-year-old has changed her Twitter handle to "Mrs. Petty", prompting many fans to believe that the 'MEGATRON' rapstress is already hitched to her childhood sweetheart Kenneth Petty.
Last week, during an episode of her podcast Queen Radio, Minaj revealed that she and Petty would be married in "about 80 days". The pair were spotted securing their marriage lisense last month.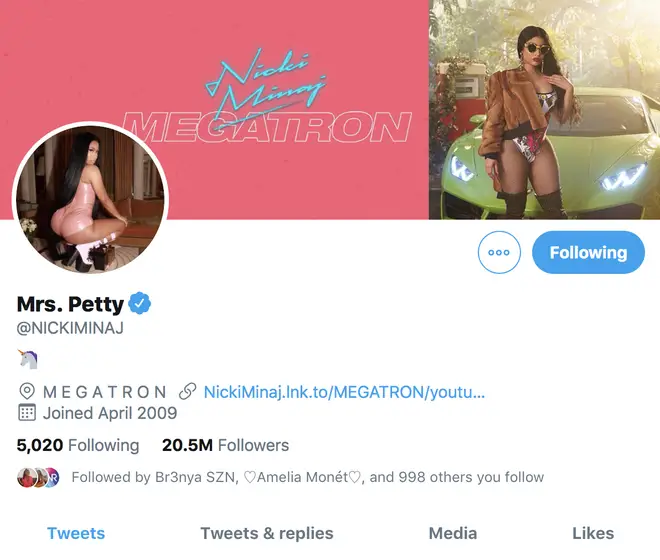 During last week's Queen Radio, Minaj said her and Petty "filed for the marriage license and we still had to pick it up and I was traveling, by the time I came back, we had to renew it again."
She then detailed the process, explaining, "From that time, you have 90 days to get married. That was about a week ago, so now I have about 80 days."
Nicki revealed that she and Petty, who dated during their teenage years before reuniting in December 2018, will celebrate their union with a small, intimate ceremony for now.
Once her schedule clears, however, Nicki's planning a big wedding. "I have to work on my album and I have a lot to focus on that I don't want to do the big wedding now. We'll do the big wedding later," she said.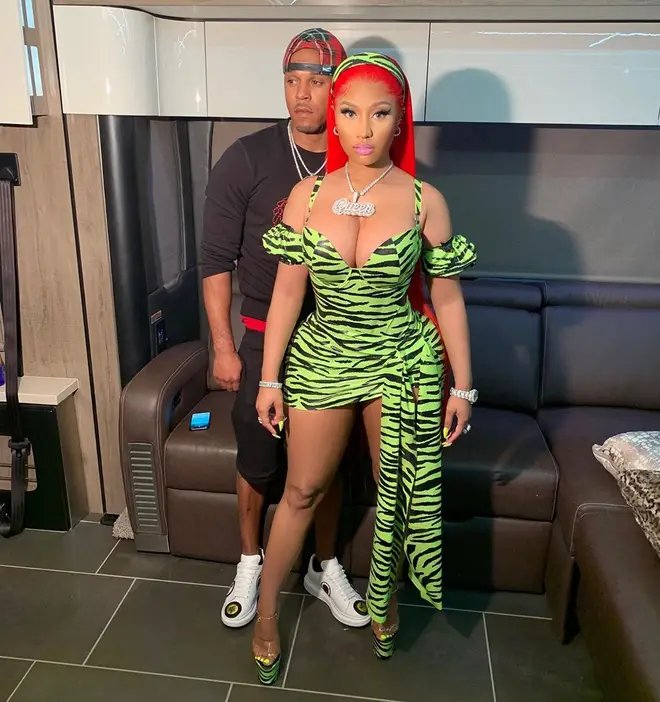 "I'll be married before my album comes out, but will have my wedding after the album comes out. Before the 90 days is over, yes, I will be married."
Last month, the rapstress sparked pregnancy speculation after fans dissected her verse on Chance The Rapper's new track 'Zanies And Fools' from his album 'Big New Day'.
In the song, Nicki raps: "I met my husband when I was 17 out in Queens / If you love it, let it go, now I know what that means."
She adds: "He the Clyde to my Bonnie / 'bout to walk down the aisle and be a mommy. Oh, I remember when I cried like, 'Why me?' / Now I wouldn't exchange my life for Armani."
The rapstress is yet to respond to the speculation.