Kanye West's 'bizarre' masks explained: Details, photos, videos & more
20 October 2021, 17:08 | Updated: 20 October 2021, 17:23
Why does Kanye West wear a mask? Here's a round up of the times the rapper has been spotted in his unique masks.
Kanye West has been trending for his outlandish masks that he has been spotted wearing out in the public.
The 'Jail' rapper is no stranger to covering his face with unique items, even going as far as wearing a skin-toned opaque tights over his dead.
Taking it back to 2014, at Kanye's iconic Wireless Festival performance in London, he revealed why he wears masks.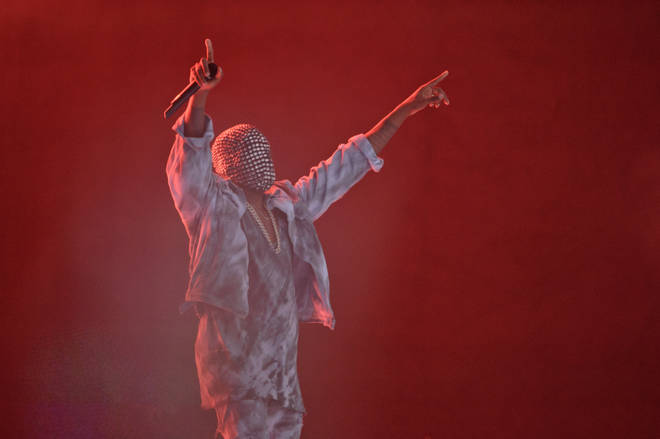 "Stay in your place! Don't embarrass yourself trying to chase your dreams. Save face. Save face," West said at the festival on July 4, 2014.
"That's why I got this f**king mask on, because I ain't worried about saving face… f**k whatever my face is supposed to mean and f**k whatever the name Kanye is supposed to mean, it's about my dreams!"
Now, the rapper is living up to his word, finally releasing the album he crafted with all his effort.
The rapper revealed he wanted to album to be at the best of his ability before releasing, which caused delays.
Nevertheless, Ye delivered his long-awaited album Donda on August 29th, 2021. In the lead up to the released of his album, fans noticed he was wearing a series of masks.
Here's photos of Kanye West in his bold masks.
There has been several fan theories suggesting why Kanye wears his new masks, what's yours?
Let us know @CapitalXTRA