Why did Kanye West legally file to change his name to Ye?
25 August 2021, 17:13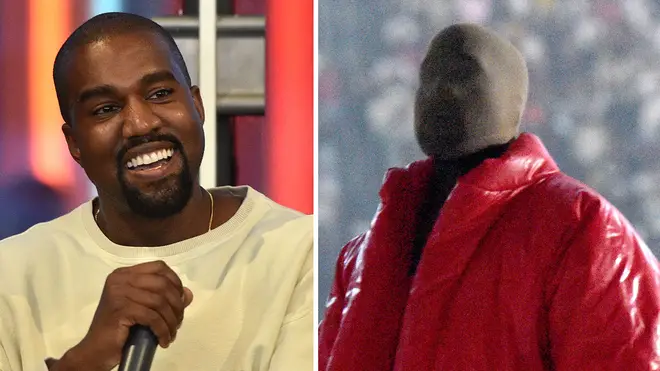 The rapper has officially filed to legally change his name. Here's what we know about Ye's name change so far...
Kanye West has filed court documents to legally change his name. The rapper has pursued changing his full name to be called by his nickname officially.
The Los Angeles Superior Court filing says the rapper, 44, wants to get rid of his full name — Kanye Omari West — to replace it with his two-letter nickname, Ye, with no middle name or last name.
But why did Kanye West want to change his name? Here's everything we know so far...
What is Kanye West changing his name to?

Kanye West will be changing his full name 'Kanye Omari West' to 'Ye'.

The court documents was dated for Aug 11th, but was not sent into the court system until Tuesday.

Kanye West has filed to officially change his name. Picture: Getty

An email seeking comment from the attorney who filed the documents was not immediately returned.

Now, a judge must approve of the change before it becomes official.

In 2018, West, who has called himself 'Ye' on his social media pages for years, revealed he wanted to change his name, writing: "the being formally known as Kanye West. I am YE."

Some may refer to Ye as an alter ego, but West explained on Twitter in 2018: "Who or what is Kanye West with no ego? Just Ye."

Kanye West announced he wanted to be referred to as YE back in 2018.

Picture: twitter/@kanyewest

The moniker was also the title of his 2018 album.

The nickname also has a religious significance to him. West titled his eighth studio album "Ye,".

"I believe 'ye' is the most commonly used word in the Bible, and in the Bible it means 'you,'" West said during an interview with Big Boy in June of that year.

He continued: "So I'm you, I'm us, it's us. It went from Kanye, which means the only one, to just Ye – just being a reflection of our good, our bad, our confused, everything. The album is more of a reflection of who we are."

Why is Kanye West changing his name?

While the court documents cite "personal reasons" for the change, fans have speculated as to why the rapper wants to change his name.

There has been rumours online that Kanye's name change may be due to wanting to work outside of his music contract.

For example, artists such as late Prince and Frank Ocean changed their name in efforts to work outside of contracts which they no konger want to be under.

The name change comes ahead of Kanye West dropping his new album 'DONDA'. Picture: Getty

Kanye West has also expressed that he was unhappy with his deal at Universal Music Group.

On the Joe Rogan Experience podcast in October last year, West explained that instead of just owning his masters, he aimed to buy Universal.

"I'm going to buy Universal" West told Rogan.

In 2019, Kanye West went against UMG in a series of tweets.

Picture: Twitter/@kanyewest

He continued: "I was thinking about buying my masters [but] I realised that was too small of a thought. I'm going to buy Universal."[Universal is] only a $33bn organization."

Kanye added: I'm one of the greatest product producers that ever existed. And I'm a child; I'm 43 years old. I was $53m in debt four years ago. Now it's proven that I'm the new Michael Jordan of products."

Fans also guessed it may be related to the divorce with Kim Kardashian. However, Kim didn't change her last name back to just Kardashian when she filed for divorce in February.