Kanye West Posts Nude Photos Of Kim Kardashian Look-A-Likes For New Campaign
13 June 2018, 11:39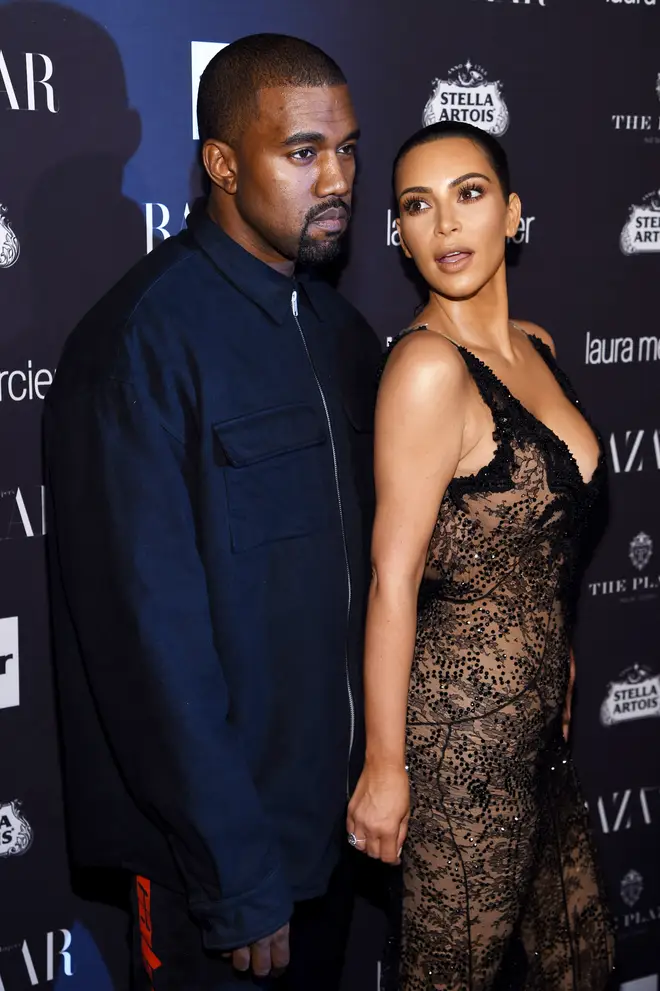 Warning: this article contains NSFW images.
Kanye West has shared a number of explicit photographs in the new promotional campaign for new Yeezy sneakers.
The models in the images are completely nude, wearing only socks and a pair of West's 'Super Moon Yellow' Adidas Yeezy 500's. Parts of their bodies have been blurred out in order to fit within Twitter's guidelines.
With their long cascading hair and curvaceous figures, the models bare a striking resemblance to West's wife Kim Kardashian West, who is frequently pictured sporting her husband's clothing line.
Elsewhere in the photoshoot, a model sits on the floor wearing a slouchy hoodie, while another stretches wearing only a pair of Yeezy shorts. Another image shows two blonde models embracing.
Warning: the tweets below contain NSFW images.
This isn't the first time Kanye has used Kim doppelgängers to promote his Yeezy apparel. Back in January, influencers like Paris Hilton and Jordyn Woods all mimicked the reality TV star while posing in the brand.
Meanwhile, West recently dropped two new albums - his solo effort 'Ye' and his collaborative project with Kid Cudi, 'Kids See Ghosts'. He recently revealed the tracklist for the upcoming Nas album.
The 'Good Life' rapper recently celebrated his 41st birthday, with Kim throwing him a star-studded bash to commemorate the occasion.