Kanye West & Kid Cudi Debut New Joint Album 'Kids See Ghosts'
8 June 2018, 10:33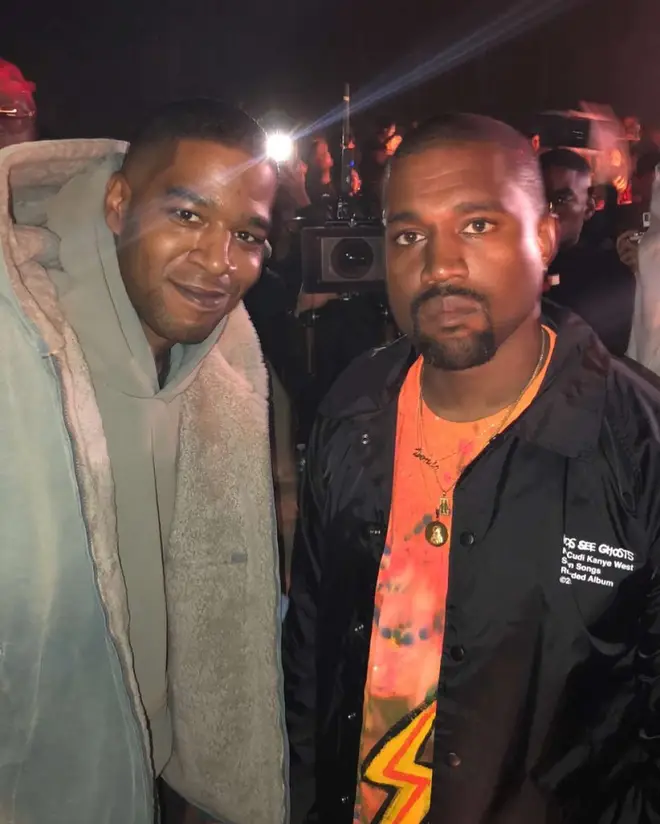 The latest GOOD Music drop is finally here.
Kanye West and Kid Cudi have debuted their hotly anticipated joint album 'Kids See Ghosts'.
Just one week after unleashing his new album 'ye' at a star-studded party in Wyoming, West teamed up with Cudi for another extravagant listening event, this time in Santa Clarita, California.
Just like Wyoming, Kanye invited friends and industry icons to listen to the new record around a roaring bonfire in a desolate setting, blasted through mega speakers.
Footage of the party shows a pyrotechnic display firing giant balls of flames into the air. At points, Kanye and Cudi can be seen beaming as they listen to their new drop.
The event was live-streamed through the WAV app once again. Despite technical difficulties, fans took to social media to praise the long-awaited collaborative project.
"Kids See Ghost is instantly a classic," wrote one listener on Twitter. "The artistic prowess to be able to release an album with 0 songs is something we have never seen before. Kanye truly is a genius."
The record consists of seven songs - 'Feel the Love,' 'Beautiful Madness,' '4th Dimension,' 'I Feel Free,' 'Reborn,' 'Kids See Ghosts' and 'Stay Strong'. 'Feel The Love' - the intro to the album - features GOOD Music's Pusha T.
Earlier this week, the duo debuted the vibrant 'Kids See Ghost' album artwork, which was deigned by Japanese artist Takashi Murakami.
"Feel The Love" intro song on Kanye West & Kid Cudi's new album featuring Pusha T, footage captured from live stream.

Pusha absolutely bodied this 🙏 pic.twitter.com/cGG8vyw8r8

— BURNING-HILLS (@BURNINGHILLS_) June 8, 2018
West and Cudi have collaborated on a number of West's most commercially successful songs in the past, including 'All of the Lights' and 'Welcome to Heartbreak'.
Keep your eyes peeled on this article to see when the album officially drops on streaming platforms.