Chris Brown reveals why he won't ever perform at the Super Bowl
14 February 2023, 12:15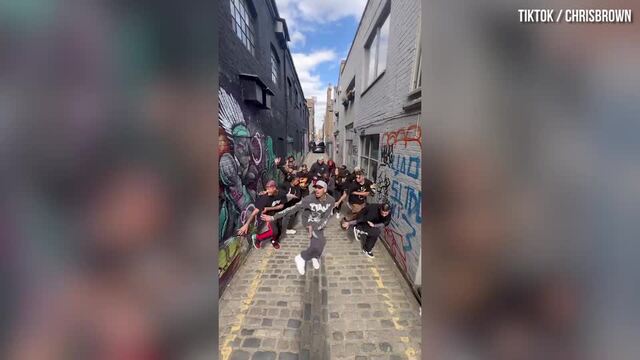 Chris Brown dances it out in London
Breezy has spoken up about why he refuses to headline the Super Bowl halftime show.
Chris Brown has revealed whether he would ever perform at the Super Bowl halftime show.
Following this weekend's event, which was headlined by Rihanna, he took to social media to voice his opinions on the event.
Riri's ex Breezy appeared to wished her luck, but also said that he didn't plan on appearing as a guest at the prestigious halftime show any time soon.
Chris Brown fans convinced he KISSED fan on stage during Dublin show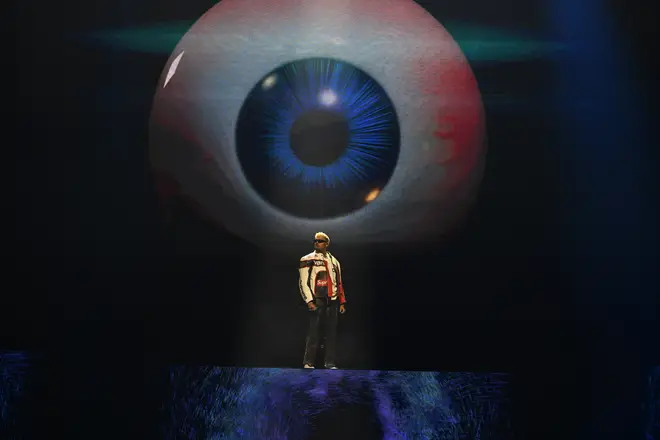 A fan commented under his Instagram picture to say, "When are you performing at the Super Bowl we need you at the next one!!!"
He swiftly replied back: "never shawty."
"American media AINT FA me. Rather be where I'm welcomed", the singer responded to the fan.
Chris Brown 'Under the Influence' Tour 2023: dates, venues, tickets & more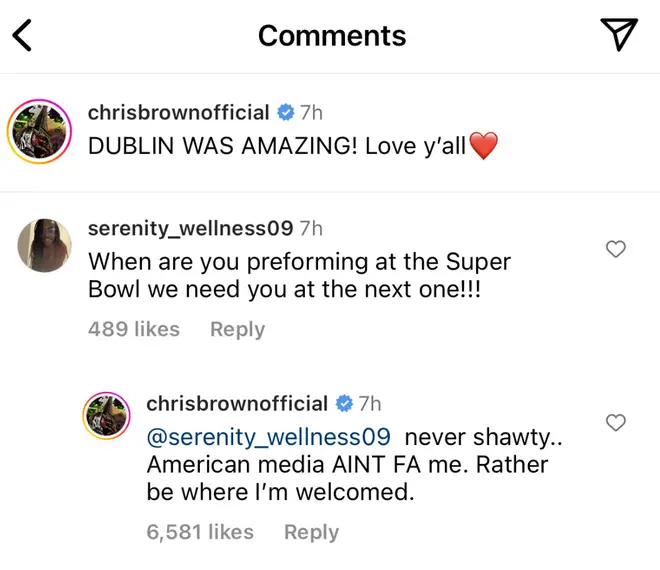 Rhi and Breezy dated for nearly two years until they split in 2009.
Chris Brown was arrested in 2009 for assaulting Rihanna, and was sentenced to five years of probation, community labour and domestic violence counseling.
Rihanna announced her second pregnancy at the weekend at the Super Bowl halftime show during her comeback performance.