Chris Brown Responds To Cardi B Dating Rumours With Instagram Post
11 December 2018, 10:51 | Updated: 11 December 2018, 10:52
The 'Freaky Friday' singer subtly hinted at the ongoing rumours concerning his alleged romantic interest in Cardi B. The 'I Like It' rapstress recently split up with her husband Offset following infidelity claims.
Chris Brown has subtly responded after the 'Freaky Friday' singer became romantically linked to newly-single Cardi B.
Breezy is reportedly "dying to shoot his shot" at the 'I Like It' rapstress, following her shocking split with her partner of 15 months, Migos member Offset.
Reports claim that Brown has long been an admirer of Cardi, and that he's ready to "let Cardi know any way he can that he's interested" in the wake of her recent breakup.
"He's always found her sexy, and now that Offset's out of the way, Chris is ready to make Cardi his girl," the alleged source claims. However, it appears Breezy isn't too happy with the new reports.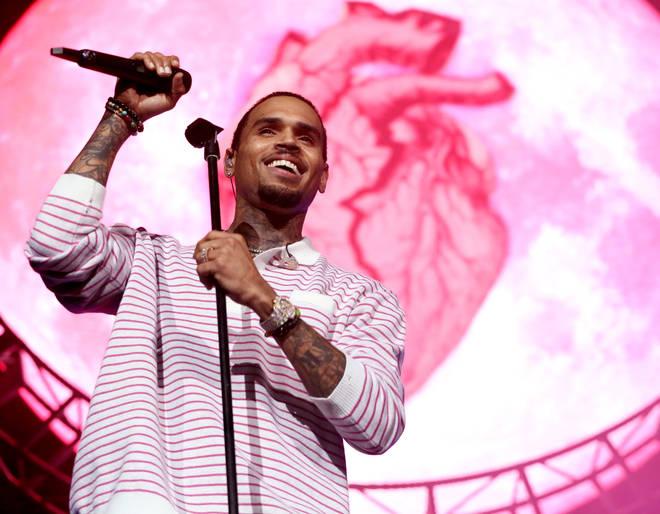 The 29-year-old took to Instagram to share a viral video of a boy angrily saying to someone, "Please, I don't have any time for any gossip now."
Whether or not Brown is referring to the ongoing rumours surrounding his alleged interest in Cardi, the singer is yet to comment directly on the topic.
Cardi, meanwhile, is already letting her husband Offset know that divorce is most definitely on the cards. During a recent performance of 'Motorsport', Cardi changed the lyrics to hint at their split.
"I get up set off, I turn Offset on, I told him the other day, yeah, we gonna get a divorce," she rapped to the crowd in New York City, altering the last line from "We should sell that porn."
The couple share a five-month-old daughter, Kulture, who was born back in July, who appeared on Cardi's Instagram feed for the first time last week.