Cardi B Savagely Changes 'Motorsport' Lyrics Mid-Performance Following Offset Split
10 December 2018, 10:12
The 'I Like It' rapstress altered the lyrics to her Migos & Nicki Minaj collaboration 'Motorsport' while performing at the Jingle Ball this weekend, following her split with husband Offset last week.
Cardi B sent a strong message to her husband Offset after last week's shock split announcement.
The 'I Like It' rapstress took time at her former lover during her performance at the Jingle Ball in New York City on Friday (7th Dec), her first performance since revealing the break-up.
While performing 'MotorSport', her collaboration with Migos and Nicki Minaj, the 26-year-old starlet changed up the lyrics in reference to her upcoming divorce plans.
"I get up set off, I turn Offset on, I told him the other day, yeah, we gonna get a divorce," she rapped to the crowd, altering the last line from "We should sell that porn."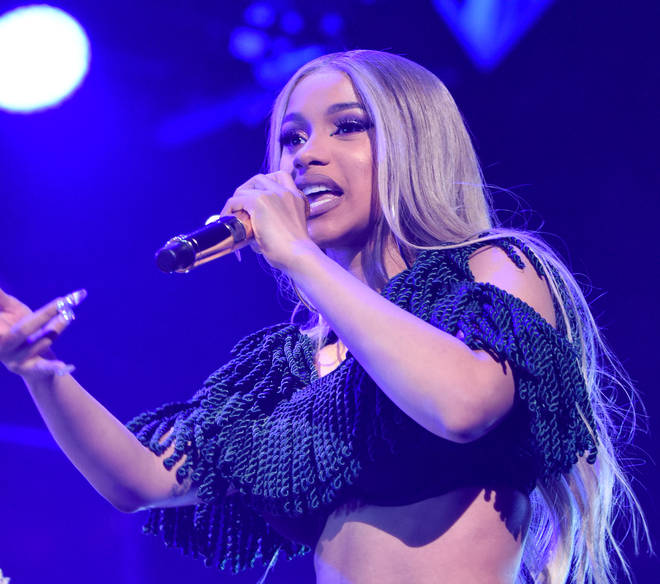 Last week, Cardi took to Instagram to announce that she and Offset have called off their relationship, just five months after the birth of their daughter Kulture.
"It's just like, I guess we grew out of love. But we're not together anymore. I don't know it might take time to get a divorce," she told her followers, "I'm going to always have a lot of love for him because he is my daughter's father."
Rumours circulated that the reason behind the split was Offset's alleged infidelity after leaked messages between the rapper and two other women surfaced online.
Meanwhile, Cardi has been nominated for five Grammy Awards, including Record Of The Year for 'I Like It' and Album of The Year for 'Invasion of Privacy.'