Chris Brown's new magnetic gold grills: Price, dentist, photos & more
27 July 2021, 15:49 | Updated: 27 July 2021, 15:51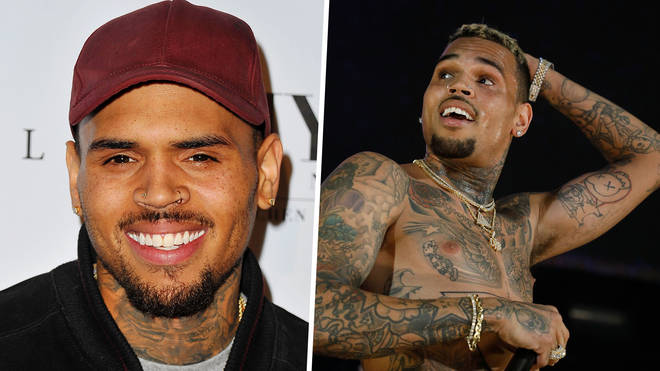 The singer has purchased rare magnetic gold grills. Here's everything we know about Breezy's new teeth.
Chris Brown has been known to get some of the most flashy grills in the scene. The singer recently spent a whopping cheque on his new magnetic gold grills.
Last week, celebrity dentist Thomas Connelly showed off the new gold grills with an added twist on his Instagra.
Here's everything we know about Breezy's iconic magnetic grills.
Who made Chris Brown's new gold grills?

Celebrity dentist Thomas Connelly – who also has worked on Post Malone's new diamond teeth – made Breezy's new magnetic gold grills.

Dr Connelly calls himself 'The Father of Diamond Dentistry' and works in SoHo, New York and Beverly Hills, CA inPorcelain Dental Aesthetics.

The dentist has previously worked with celebrities such as Dababy and Shaq.

How much did Chris Brown spend on his magnetic gold grills?

According to TMZ, Chris Brown spent $100,000 on 24-karat gold grills covering all of his 28 teeth, with a twist.

The new gold grills have been outfitted with a magnetic retention design that won't affect his speech. 

Chris Brown with no grills. Picture: Getty

In an Instagram post, Dr Connelly explained the complicated design, writing: 'These grills are 100 percent 24kt gold covering all 28 teeth," the dentist captioned a photo of Brown's smile.

He continued: 'What makes these grills unique is their magnetic retention design. Breezy had 9 magnetic embedded gold crowns placed on all his back molars.'

'This allows the grills to fit and lock in the magnets with precision on the fronts of all the teeth.' Dr Connelly added.

'The magnets not only make the grills super secure but they allow less metal that usually covers the inside of the teeth.'

'With no metal covering the inside of the teeth, Chris can sing and speak normally while wearing an entire set of grills' said Dr Connelly in his post.