21 Savage Speaks Out On Chris Brown's Meme Trolling
19 February 2019, 11:07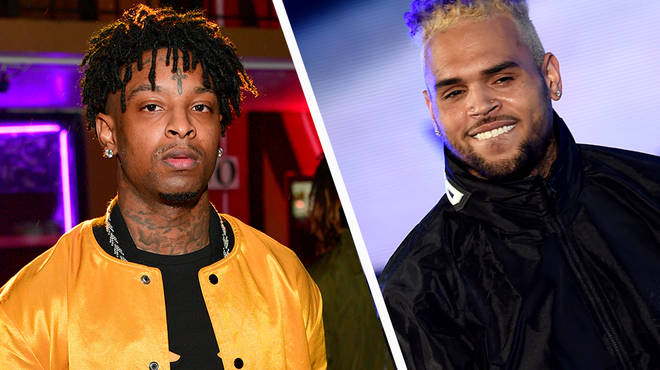 21 Savage has finally spoken out about how he feels regarding the meme Chris Brown reposted on his Instagram that mocked his ICE situation...
Atlanta Georgia rapper 21 Savage's British nationality came as a massive surprise and shock to the public. This was initially revealed due to being arrested and detained by ICE, as he was illegally residing in America after his visa had been outdated.
Amid the the case, the public had gone crazy with a plethora of memes filling every timeline on every social media platform. It is safe to say, 21 Savage dominated the talk of the internet for a solid two weeks.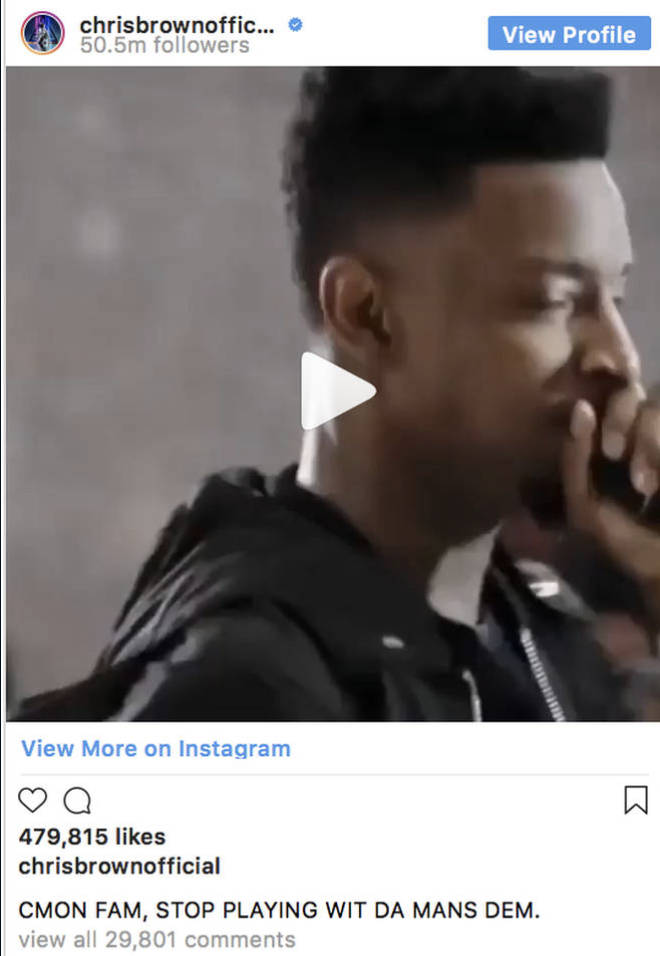 Consequently, many made light of the situation by making humorous meme's, while others took the legal situation very seriously.
Chris Brown and Offset got into a heated argument on Instagram, which escalated into fighting talk - all because Chris brown reposted a meme of 21 Savage. While Chris Brown thought the meme was hilarious, Offset thought it was distasteful and "lame".
The 'A Lot' rapper has responded to Chris Brown's meme, and had quite a lot to say on the topic. Savage 21 has finally spoken on this part of the incident during an interview with The New York Times.
21 Savage opens up and addresses the meme's stating:
"It ain't about the meme, it's about the bigger picture," Savage stated. "But I done been through way worse things in my life than somebody putting me on a meme," he said. "I been shot — what is a meme? A meme is nothing. That's something on the internet that I can do like this [turns over phone] and never see again. I look at bullet scars every day, so it's like, a meme, bro?"
Being detained while being unsure of the outcome took a toll on 21 Savage."It's like we gonna put you in jail and we gonna make you fight your case the slowest you can fight it so that you just want to go home,", 21 Savage told The New York Times. He then follows on expressing "Nobody wants to sit in jail, especially if they don't have the money to fight it and they ain't been to court in three months."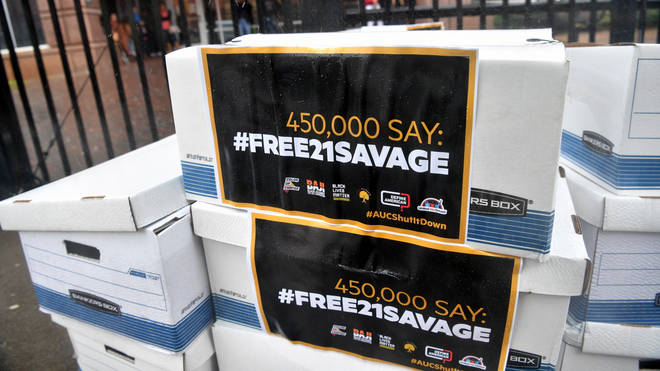 Since, the rapper has also appeared on Good Morning America, where he discusses his British accent. He revealed that "I had a accent, 'cause my first day of school they was making fun of me so I beat somebody up, and they was calling me 'taekwondo kid,'" he explained. "My mama whupped me, she made me stay in the house. So I know I had a accent, but I been here 20 years — I don't know what happened to it."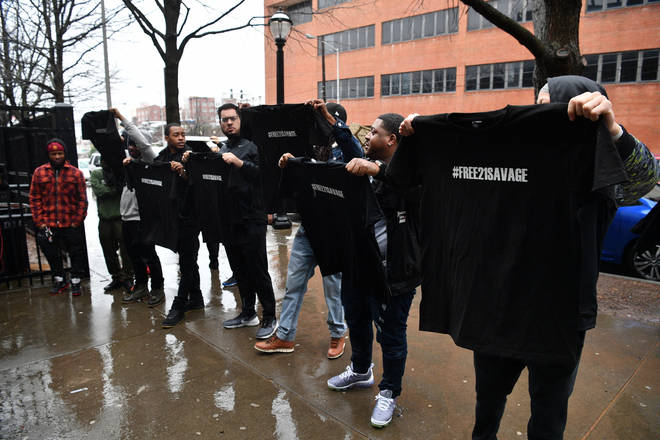 On February 3rd, just a week away from the Grammy's (where he was nominated for an award) - 21 Savage was arrested and detained by The U.S. Immigration and Customs Enforcement.
Although there were many funny meme's circling on social media, the public launched into cries for justice when they learned of the possibility of his deportation.
The testament of the rapper's British background came as a surprise and took over the internet.