Offset Savagely Claps Back At Chris Brown After He Threatens To "Fight Him"
7 February 2019, 12:46 | Updated: 7 February 2019, 12:51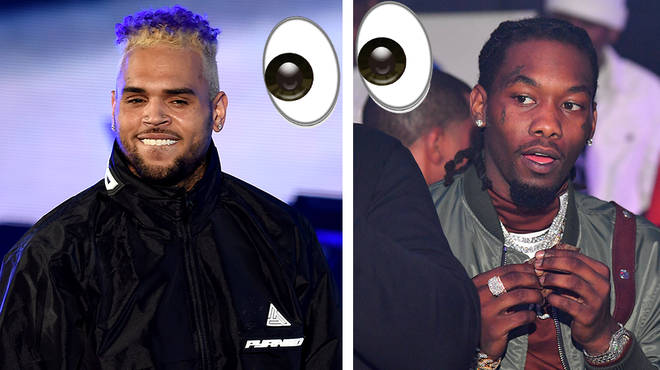 Rapper Offset claps back at Chris Brown's explosive diss, where he retaliated to Offset's comment over 21 Savage Meme. It got personal and it got real...
Offset and Chris Brown have caused a stir on social media with all eyes looking into the latest and craziest celebrity online beef.
It all started with a humorous 21 Savage meme, where a British male voiceover was edited into a clip of him rapping, in light of finding out that 21 Savage is British.
The multitalented pop star Chris Brown, 29, reposted a meme of 21 Savage rapping with a British voiceover.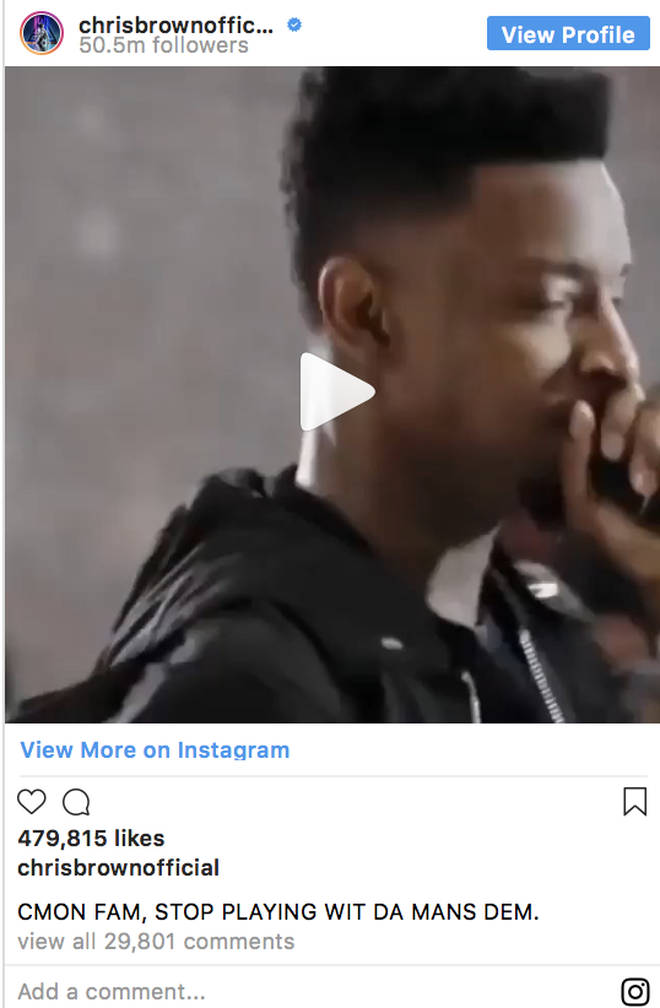 Things got very heated, and escalated pretty quick between Chris Brown and Offset. The beef initially started when the Migos member commented below Chris Brown's post saying "Memes ain't funny lame".
Within no time, Chris Brown rapidly fired shots and clapped back with the biggest paragraph worth of disses. Breezy went deep and got real personal with it.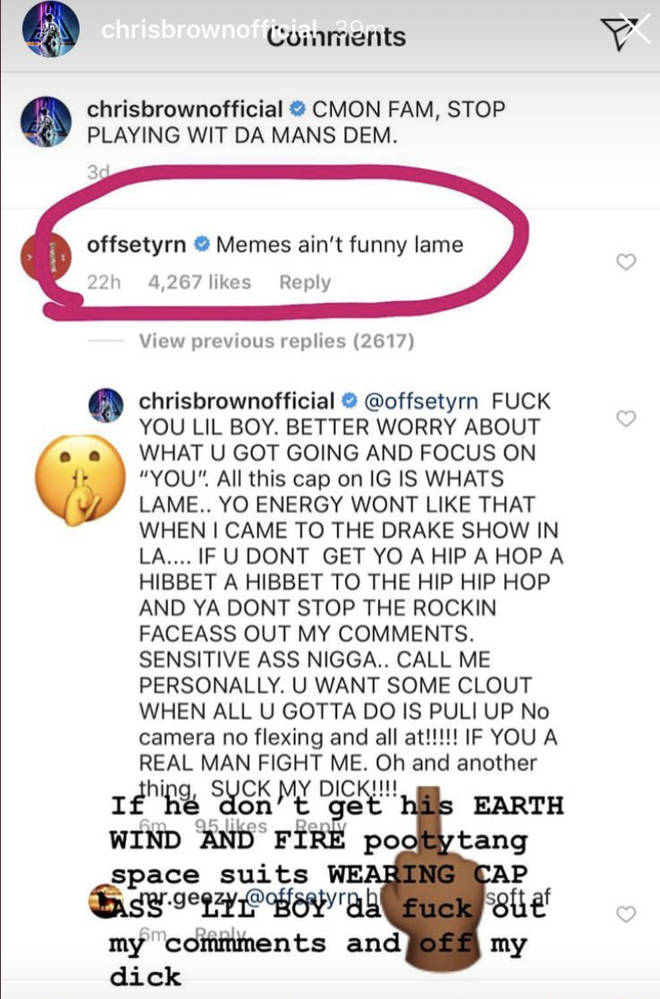 Chris Brown fires back at Offset offering to "fight him". Brown said:
"F*ck you lil boy. Better worry about what u got going and focus on 'you,'" Chris Brown wrote. "All this cap on IG is what's lame. Yo energy wont that when I came to Drake show in LA. If you don't get yo a hip a hop a hibbet a hibbet to the hip hip hop and ya don't stop the rockin facea** out of my comments. Sensitive a** n**ga. Call me personally. U want some clout when all u gotta do is pull up. No camera, no flexing and all at!!! If you a real man fight me. Oh and another thing, suck my d*ck!"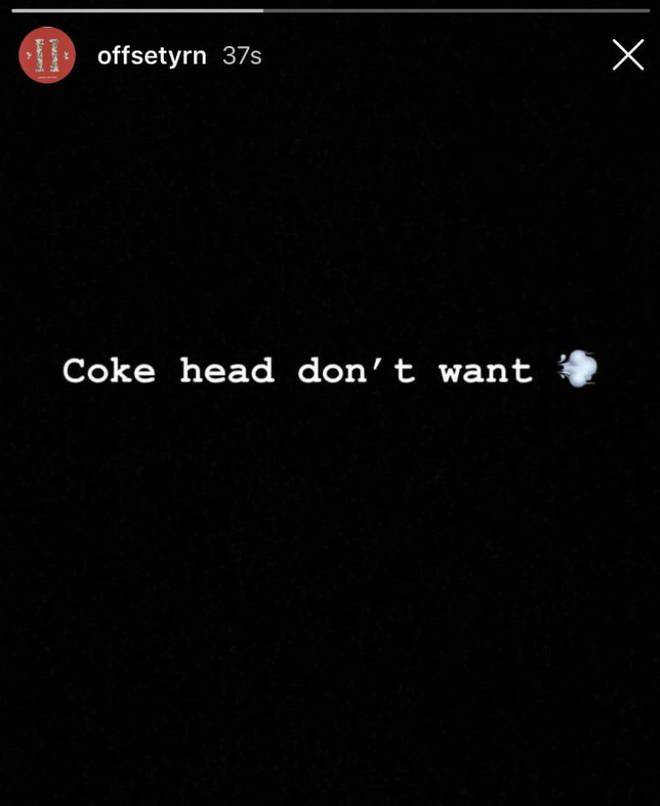 It wasn't long before Offset heard Chris' comments, and replied by calling Chris a "coke head.". Offset fired back with a severe diss on his Instagram story stating "Coke head don't want smoke,".
Fans have been going crazy on Twitter since the argument and more funny memes continue to spread on this crazy beef between Chris Brown and Offset.
Breezy's fans realise he is often one to make jokes and he expresses his humour on social media. The "With You" singer has never been one to shy away from posting what he finds funny, regardless of what people will say.
Brown, 29, is usually one to clap back with the most fiery comments on Instagram, but going this deep is a shocker for many on Twitter.
Social media users are debating about who won the cussing match, who do you think won ?