Offset's Alleged Cheating Partner Slams Cardi B In Explosive New Diss Track
31 January 2019, 13:14
Summer Bunni, one of the two women Offset allegedly tried to organise a threesome with prior to his split with Cardi B, has dropped a savage diss track aimed at the 'Money' rapstress.
Summer Bunni, one of the woman Offset allegedly cheated on his wife Cardi B with, has released a scathing diss track titled 'Get Money'.
During the fiery freestyle, the model-turned-rapstress spits about her rumoured affair with the Migos rapper and her ongoing beef with the 'Money' rapstress.
"B*tch who the queen of the press shit / I heard you press b*tch / You better check you press list," Bunni raps over the classic instrumental by Junior Mafia, before referencing the root of their beef directly.
"He want a 3 B*TCH with the summer Bunni," she spits, referring to the alleged threesome Offset attempted to organise between Bunni and fellow rapper Cuban Doll, which lead to his split with Cardi.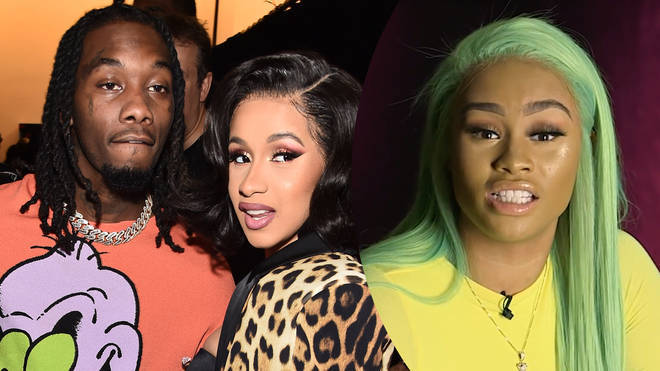 She continues, referencing Cardi's steady stream of Billboard hits: "Bill board you a bill wh*re bill wh*re / Talk my sh*t cause I'm the real deal hunny / Check yo man you got a real deal hunny."
"Ha baby let me be nice to ya / I know it hurts to know I had some nights with em / U say I'm broke but you know once u paid me."
Bunni goes on to accuse Cardi of blocking interviews that were offered to her in light of the cheating scandal, so as not to share her side of the story.
The 20-year-old hit out at the mother-of-one for "nagging" and sending "subliminal" digs her way in an explosive interview at the end of last year, retracting her former public apology.