Offset Alleged Cheating Partner Retracts Cardi B Apology & Breaks Down On Air
20 December 2018, 10:28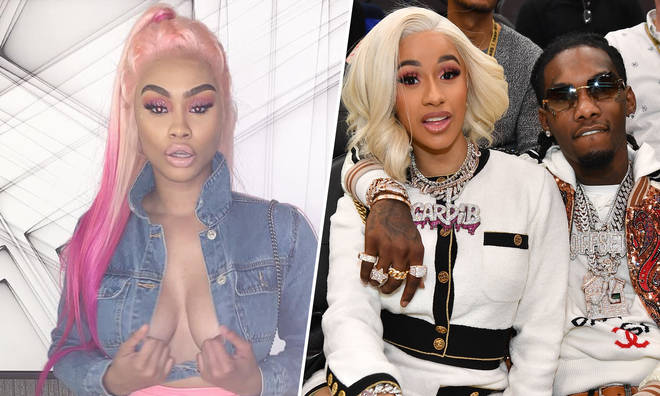 Summer Bunni, the alleged mistress involved in Offset's leaked messaging cheating scandal, has taken back her apology to Cardi B following her split with the Migos rapper.
After Cardi B announced her split with Offset, a number of suggestive text messages allegedly between Offset and two women leaked online.
One of the women, 20-year-old Summer Bunni, issued a tearful apology to the 'Money' rapstress for messing with Offset, claiming she "didn't know how serious" their marriage was.
However, in a recent interview with Los Angeles radio station Power 106, Summer took back the emotional apology she initially sent Cardi's way.
"I just want to set the record straight about the apology video," she said. "At this time, I really just take the apology back." Summer broke down in tears as she claimed she's received no support from anyone in the industry.
"My feelings be hurt," she admitted. "It sucks. It's not fair to me. I just feel like the whole world is against me. I'm so strong. I'm so sorry I'm breaking down."
Cardi is yet to respond to Summer. In her initial apology, Summer said she felt "ashamed" and clarified she never messed with the Migos rapper since the birth of his daughter, Kulture.
"These were never my intentions and I never wanted to break up a happy home," she said. "I have not spoken to Cardi but I would like her to know I am a very genuine person and I'm not here to breakup a family and I'm very sorry this is happening," she continued.
The other woman involved in the alleged messages, rapper Cuban Doll, denied any sexual involvement with Offset, claiming that she doesn't know him and "never even spoke to him."