Cuban Doll Savagely Responds To Offset Cheating Rumours Following Cardi B Split
7 December 2018, 10:45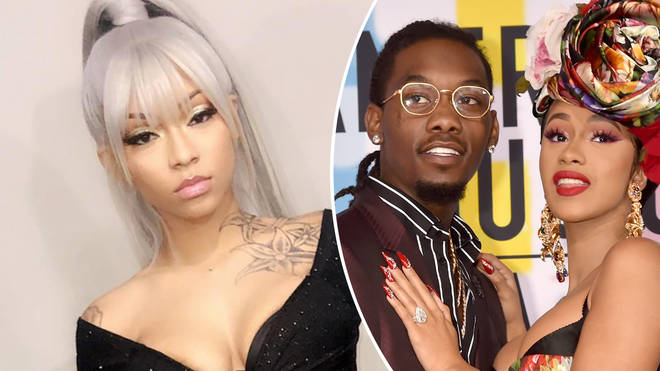 After Cardi's shock split announcement, alleged leaked text messages surfaced showing Offset attempting to organise a threesome with the 20-year-old rapstress and another woman, Summer Bunni, back in summer.
Cuban Doll, one of two women Offset allegedly tried to organise a threesome with months before his shock split with Cardi B, has spoken out.
The 20-year-old rapstress and her friend, Summer Bunni, were involved in a number of leaked text messages from the Migos rapper, who was trying to set up a meet-up with the girls in New Orleans, where he would be performing.
In an emotional video, Summer tearfully apologised for any harm she may have caused leading towards the breakdown of Cardi and Offset's relationship.
However, Cuban took a different approach. The rapper took to Twitter to deny any involvement in the threesome, and mocked Offset for the way he misspelled 'New Orleans' in the leaked messages.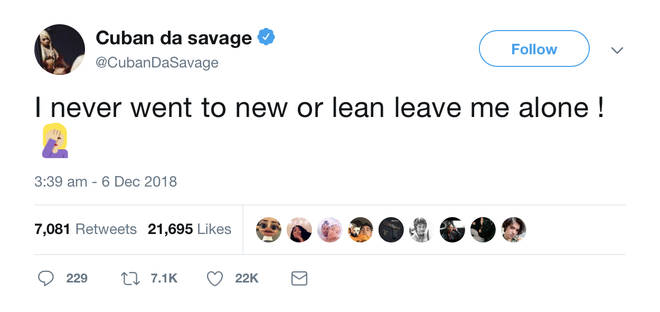 Cuban was also approached by TMZ and denied ever having any contact with Offset, claiming that she doesn't know him and "never even spoke to him."
"I've never had no conversation with him - he wasn't actually texting me. I'm just caught in the middle cos my name is in it," she said, adding that she and Summer Bunni are no longer friends.
"The other girl she has no name, she don't do nothing," she said of Bunni. "It's all based off her trying to get clout." She also claimed she'd spoken to Cardi, and the 'I Like It' rapstress knows Cuban has "nothing to do with that."
Offset reportedly responded to the cheating allegations with a since-deleted post. "I never tried to convo with you h*es. Cap Cap Cap. Leave me and my fam out the cap. Bust ass h*es with no bag. Good on the thots," he reportedly wrote.