Cardi B & Meek Mill Preview New Collaboration Following Nicki Minaj Feud
22 October 2018, 11:18 | Updated: 22 October 2018, 11:41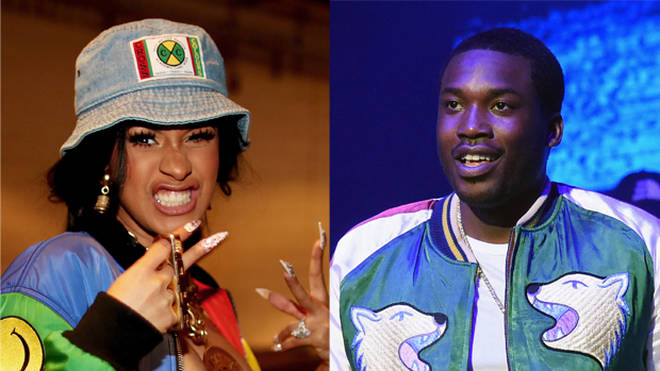 Cardi and Meek are working on new music together, following Nicki Minaj's feud with both rappers.
Cardi B and Meek Mill have joined forces to collaborate on a new song.
The pair, who both have their grievances with Nicki Minaj, have come together for some new music.
In a new snippet which has leaked online, both artists can be heard rapping over the same trap beat.
Watch the clip below:
Although it's not currently known if they are dissing Nicki Minaj, Cardi B can be heard rapping about her haters.
"B*tches be miserable," she can be heard rapping in the booth.
According to reports, Cardi B and Meek Mill have been working on "hooks and verses" for the currently unnamed song.
There are also rumours that the song features another rapper.
Both Meek and Cardi B are signed to the same label Atlantic Records, therefore a collaboration between the pair may have been expected at some stage.
Cardi B was infamously involved in a physical altercation with Nicki Minaj at NYFW, while Meek Mill was dissed by Nicki Minaj on controversial song 'Barbie Dreams'.
It is not known where the song will appear however both Cardi B and Meek Mill are currently working on new music.
Meek Milll is finishing up his new album, while Cardi B has been teasing plans for a new mixtape.
Nicki Minaj, who is at the centre of the pair's plans, is yet to publicly respond.
However some fans claim that the 'Queen' rapper has dissed Cardi B on her latest collaboration with Future and Juice WRLD called 'Transformer'.