Meek Mill Responds After Being Exposed By Nicki Minaj On 'Barbie Dreams'
10 August 2018, 21:03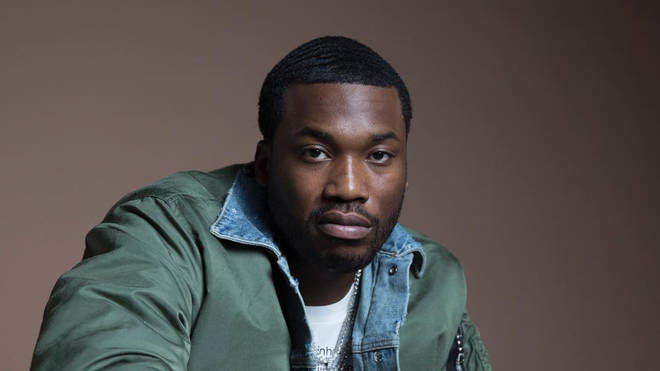 Meek is in shock....
Meek Mill has responded after Nicki Minaj savagely exposed him during a song called 'Barbie Dreams'.
The much talked-about track, taken from Minaj's new album 'Queen', hears Nicki lay into her ex-boyfriend and his attempts to secretly win her back.
"Meek still be in my DMs, I be havin' to duck him / I used to pray for times like this / Face ass when I f**k him," she rapped on the song.
However after hearing the track, Meek Mill took to Instagram to share his immediate response with fans.
Posting a picture of himself with a shocked expression, the rapper captioned the image with an exasperated emoji and an emoji showing somebody on a laptop.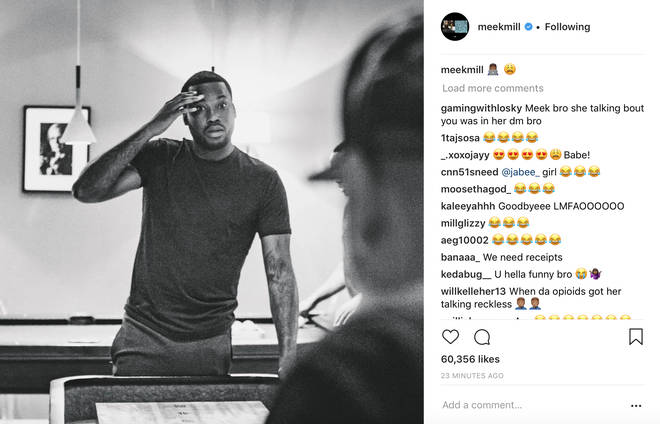 Meek Mill and Nicki Minaj broke up in 2016.
However after Nicki Minaj's new song was released, fans took to Twitter to share their shock at Meek Mill being exposed on her new album.
Dear Lord, I pray that someday I have the guts to be as savage to someone as @NICKIMINAJ is to @MeekMill on Barbie Dreams. Amen.

— Lex Gabrielle (@lexgabriellenyc) August 10, 2018
First of all @NICKIMINAJ line about @MeekMill in Barbie dream almost made me run over. Two caucasian families🤦🏽‍♂️, a old man with one leg and a half of arm😖, Marty from Madagascar😳, and the T-Rex from jurassic World😱.

— Kingg Baldwin (@Kingggkenn) August 10, 2018
What did Meek Mill do to Nicki Minaj ....
She went off at everyone in Barbie Dreams

— Saeed Khan (@Sa33d209) August 10, 2018
Nicki Minaj just tryna stay credible with the Barbie Dreams song but that meek mill diss was the funniest part 😂

— KP👸🏽 (@KayPee_20) August 10, 2018
Nicki Minaj also mentions a number of other male artists on the song including Meek Mill's long-running rival Drake.