Cardi B Breaks Silence After Confessing To "Drugging And Robbing" Men In Resurfaced Video
27 March 2019, 10:26 | Updated: 27 March 2019, 10:28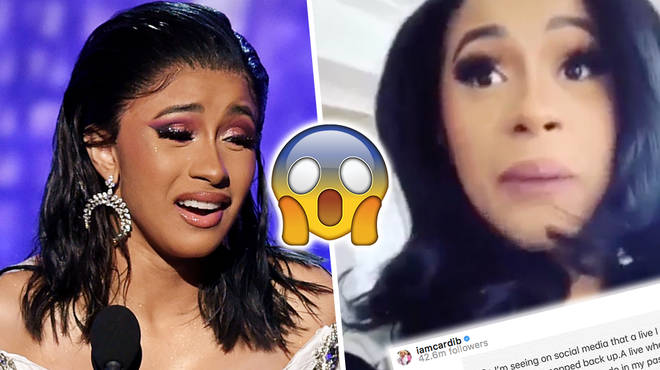 Cardi B releases statement following an old video that resurfaced, exposing that she used to drug and rob men...
A video of Cardi B's live stream from three years ago resurfaced on social media, where she was telling stories from her past.
At the time when the video was made, Cardi was starting to make more money than usual and her stripping career was reaching new levels. In the video, Cardi claims to have persuaded men to join her at a hotel before drugging them and robbing them.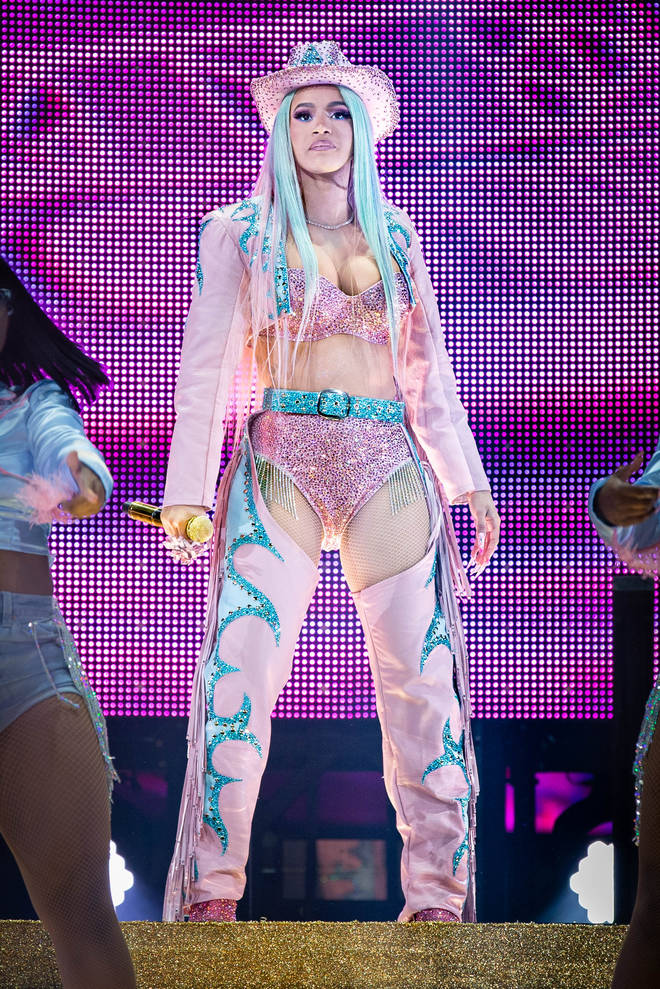 While it is highly disappointing and despicable behaviour, some fans compared her to Bill Cosby. Some fans argued that the situation is a double standard as Bill Cosby is in prison for similar behaviour.
Other fans also compared her to R.Kelly for sexually manipulating people for personal gain. The hashtag #SurvivingCardiB started to trend and many fans from all over the world were commenting on this topic.
The 26 year-old "Money" rapper finally came out and addressed the video, revealing that it is an old video that has resurfaced. Cardi also reveals that she's working on herself to become a better person.
Yesterday (Mar 26th), Cardi took to Instagram to unveil a statement in regards to the video with the caption "All I can do now is be a better me for myself my family and my future". Cardi stated:
"So I'm seeing on social media that a live I did 3 years ago has popped back up," said the artist. "A live where I talked about things I had to do in my past right or wrong that I felt I needed to do to make a living. I never claim to be perfect or come from a perfect world wit a perfect past I always speak my truth I always own my shit. Im apart of a hip hop culture where you can talk about where you come from talk about the wrong things you had to do to get where you are."
Bardi confirms that she's never glorified the things she did in her past, not even in her music. Cards continues:
"I made the choices that I did at the time because I had very limited options," she wrote. "I was blessed to have been able to rise from that but so many women have not. Whether or not they were poor choices at the time I did what I had to do to survive."It's pretty admirable that's she's not denying any of the things she said during the live session. While they may not have been good choices to make, Cardi is making it a point to improve every day as a human being.
Many of Cardi's peers have stepped forward to give her positive encouragement during this trying time. One being Mariah Lynn, a fellow member of Love And Hip Hop: New York, who used to film with Cardi. Mariah commented : "Well said Boo we all have been there and had to do shit we not proud of but the important thing is you continue to rise above it. You are an inspiration baby and the hate is going to always be strong but the love will over power it"