R Kelly Prosecutor Michael Avenatti Arrested On Alleged Extortion Charges
25 March 2019, 18:19 | Updated: 25 March 2019, 18:24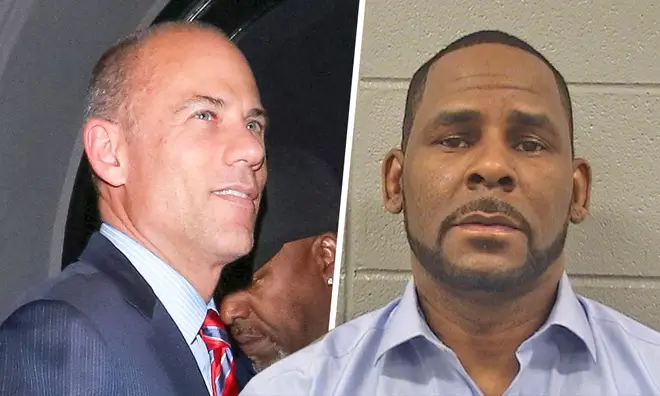 Lawyer Michael Avenatti had been outspoken on social media in the ongoing sexual misconduct case against R Kelly.
R Kelly was recently arrested on multiple sexual miscoduct charges before being released on bail and lawyer Michael Avenatti revealed he was in possession of a number of videos that he claimed showed R Kelly engaging in sexual acts with a child.
In a shock twist, Michael Avenatti has now been arrested for an alleged $20 million extortion attempt against Nike during which it's alleged he made threats against the company.
According to reports, a criminal case filed against Avenatti says that he "devised a scheme to extort a company by means of an interstate communication by threatening to damage the company's reputation if the company did not agree to make multi-million dollar payments to Avenatti and [co-conspirator], and further agree to pay an additional $1.5 million to a client of Avenatti's."
But not only is Michael Avenatti being accused of trying to extort money from Nike, he's also been charged with embezzling his client's funds in a separate case in Los Angeles.
Reports have suggested that prosecutors have claimed Avenatti embezzled his client's money "in order to pay his own expense and debts," and of "defrauding a bank in Mississippi,"
It's not known how Michael Avenatti's arrest will affect his work on R Kelly's sexual misconduct case, but given the fact he's now facing his own legal battle it may mean he's forced to hand over the case to another lawyer.
> Download Our Free App For All The Latest Music News!